While everyone is still waiting for the camera phone from Sony, a new set of press shots of the Sony i1 Honami have leaked and they are a match to the previously leaked renders.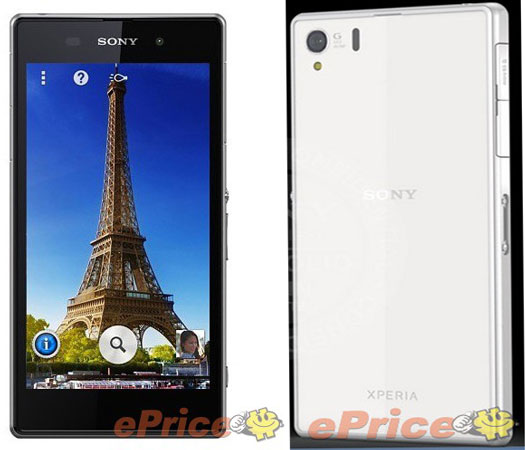 Closer inspection of the press renders of the alleged Sony i1 Honami show a flat camera lens with no protrusion as seen in the Nokia Lumia 1020. So it's really hard to believe that it would be an advanced camera phone with the limited sensor specs. The source also confirms the other specs including the 5 inch Full HD Triluminous display, the 2.3 GHz Snapdragon 800 processor with 2 GB of RAM and 16 GB of internal memory.
As per the sources, the technology used in the Sony i1 Honami for the camera would be the Sony Lens G, with 20.7 MP 1/2.3 camera sensor, and a dedicated BIONZ ISP. While the sensor size is quite small, being an Android phone and the 8.3 mm thin body would certainly prove advantageous to the device.