Apple launches iBooks 2 for the iPad with new Textbook feature
Apple is currently having a press conference at the Guggenheim Museum in New York City where Apple's VP of marketing Phil Schiller has announced the launch of iBooks 2 app for the iPad. This launch confirms Apple's interest in the textbook industry as the app will provide students with interactive and visually appealing textbooks by replacing the traditional printed textbooks via a new additional feature called Textbooks.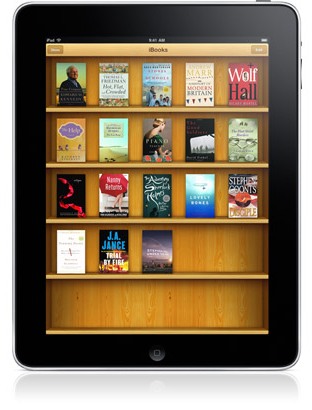 For this Apple has already signed up with publishers like Pearson, McGraw Hill and Houghton Mifflin Harcourt to provide high school-level textbooks which will be priced at $14.99 or less through the iBookstore.

The app is already live on Apple's App Store for free. Here are the updated features of the app:

Experience gorgeous Multi-Touch textbooks designed for iPad

iBooks textbooks are filled with interactive features, diagrams, photos, and videos

Tap to dive into images with interactive captions, rotate 3D objects, swipe through image galleries, watch videos in full screen, and more

Use a finger as a highlighter when swiping over text in a textbook

Take advantage of Study Cards to help you memorize important highlights, notes, and glossary terms

Tap glossary terms to see definitions of key topics and concepts without leaving the page