The Cupertino based Apple Inc has officially announced that it has got over 40 billion application downloads in total, with nearly 20 billion in the year 2012 alone. Apparently, the 40 billion figure here excludes re-downloads and updates of the applications. As per the reports by the company, the App Store on iOS has over 500 million active accounts, which have reportedly lead to over two billion downloads during the month of December alone. Moreover, the brand's developer community has created over 7,75,000 apps for the global users of its products namely iPhone, iPad and iPod touch, for which the developers have been paid over seven billion dollars by Apple.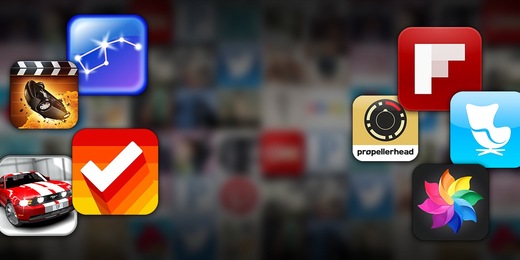 As per Eddy Cue, senior vice president of Internet Software and Services, Apple, "It has been an incredible year for the iOS developer community. Developers have made over seven billion dollars on the App Store, and we continue to invest in providing them with the best ecosystem so they can create the most innovative apps in the world."
With a slew of releases in 2012, Apple witnessed to have an overwhelming response for certain apps like Temple run by Imangi Studios recorded to over 75 million times downloads. Apart from this, game development studios like Backflip Studios and Supercell accounted over $100 million combined for the games DragonVale and Clash of Clans. Other services like Uber, Flipboard, HotelTonight, and AirBnB also managed to fetch millions of users on iOS. Moreover, companies including Electronic Arts, Ubisoft, Autodesk, Marvel and Major League Baseball continued to expand their iOS offerings, while developers like JJ Abrams' Bad Robot Interactive and Bottle Rocket Apps continued to push the boundaries of what iOS apps can do.
 
The brand is known to facilitate its app developers with rich resources and tools for creating better apps. The company also has a robust ecosystem and marketplace ensuring safe and easily accessible services to its customers. With Apple's platform, the developers can monetise apps including in-app purchase, subscriptions and advertising.
 
The very popular App Store offers more than 7,75,000 apps to its product users across 155 countries, with more than 3,00,000 native iPad apps available. App Store customers can choose from a range of apps distributed under 23 categories varying from newspapers and magazines offered in newsstand, along with games, business, news, sports, health and fitness, and travel.