At yesterday's company conference call Apple has announced that the 'new iPad' was a 'Blockbuster' and the company managed to sell about 3 million devices on the weekend itself.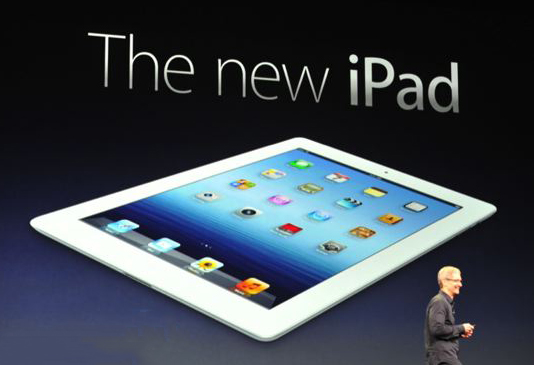 The new iPad just went on sale on March 16 and this brings out a point that the Cupertino based company managed to sell 1 million iPads every day. 

This figure actually doesn't include the pre-order that the company would have received after the announcement of the iPad on March 8 so the 3 million mark is indeed a great deal when it comes to the numbers. 
 
Now the 3 million iPad that sold over the weekend are stats from only 12 countries where it went on sale which include US, Australia, Canada, France, Germany, Hong Kong, Japan, Puerto Rico, Singapore, Switzerland, UK and the US Virgin Islands. From March 23 i.e. coming Friday, the new iPad will go on sale in more 24 countries and this will go on to increase the numbers to increase drastically. 
 
If we do a little math and compare the 3 million mark with the sales figure of other companies then we get some mind boggling facts. The 3 million figures are more than the combined numbers of BlackBerry Playbook and Motorola Xoom sold over a period of one year, according to Phone Scoop. It is also a quarter of all the Android tablets activated in February only.
 
So it is for sure that the new iPad will go on to be the more successful iPad ever and we'll get you more fun facts and figures as the sale of the iPad expands to more regions.
 
Will you also join the bandwagon and go on to buy the new iPad or settle down with either iPad 2 or even an Android tablet? Let us know below.