Top 5 Dual-SIM phones (March 2012)
We are back once again with our list of top 5 Dual-SIM phones just for you. Dual-SIM phones give you the freedom to have access to multiple networks. They can even help in getting organized – you can keep one number for official use and the other for personal use. You switch take out one SIM and still be in touch with people.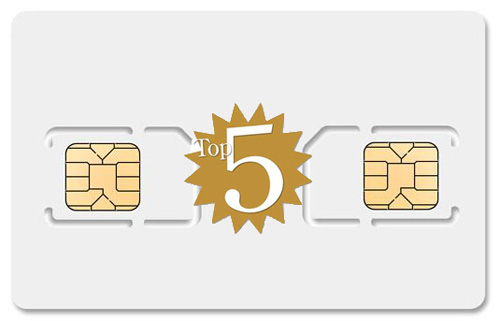 Some phones even allow you to get 3G from one SIM and depend upon the other for texting and calls, giving you the freedom to opt for the cheapest connection you can find for both. In case you travel a lot, just switch on to the other SIM rather than changing SIMs.
Dual-SIM phones are one category that keeps reinventing itself. From offering just dual-SIM functionality, they have gone on to offer much more. Let's see what's on offer for this month.
Samsung Galaxy Y Pro Duos B5512 – The Galaxy Y Pro Duos is a phone that gives you the feel of a cake with cherry on the top. Samsung has taken a good phone – the Galaxy Y Pro, and by adding dual-SIM functionality, made it even better.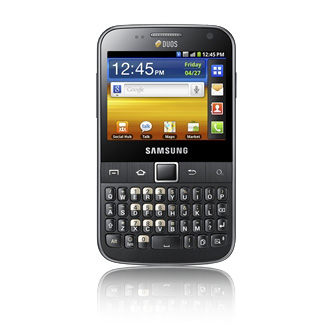 The Samsung Galaxy Y Pro Duos comes with a hybrid dual-SIM functionality, which means it can handle a 3G and a 2G SIM both, so you can download stuff from one SIM while texting calling from the other. It comes with Think Free Office functionality which is one of the best Office apps for phones that we have come across. Samsung gives you access to its pCloud service that gives you a secure way to upload your official files.
That's not all though. The best feature is the Android Gingerbread OS. You can basically enjoy all the Gingerbread goodies including apps, Gmail, Google Places and Google latitude without thinking twice since this phone is endowed with an 832 MHz processor. Other jazzy features of the Samsung Galaxy Y Pro Duos include touch and type functionality, Samsung TouchWiz UI, a 2.6-inch 320 x 240p QVGA touchscreen, 1350 mAh battery, a 3-megapixel camera secondary VGA and up to 32 GB MicroSD support.
This slugger is priced around Rs. 9500 currently.

LG Optimus Net Dual SIM P698 – LG's pretty renowned Optimus range also has a dual-SIM variant. It looks like a younger sibling of the Optimus Black and besides dual-SIM, boasts of Android Gingerbread, a 3.2-inch touchscreen, an 800 MHz processor, a 3-megapixel camera and MicroSD storage up to 32 GB.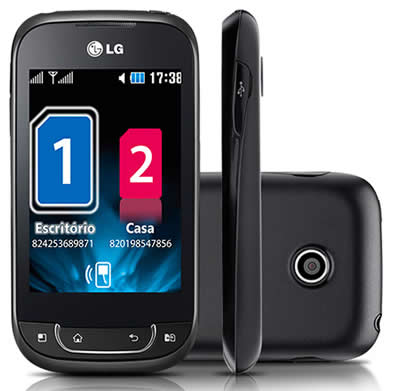 LG has added a social + feature which gives all your networking updates under one app, and a Wi-Fi cast app, which they claim is better and faster than Bluetooth for transfers. The best feature according to us is the 1500 mAh battery that gives up to 11.5 hours 2G and 8 hours 3G talktime. The phone is priced around Rs. 10,000.
Micromax A75 Lite – Micromax's A75 Lite dual-SIM is one pho
ne that has been repeatedly making an appearance on our lists. And why not? It has all the features which we look forward to in a dual-SIM smartphone; it's like the fraternal twin of the A 85 Superfone.
It has loads of features to talk about whether it's the 3.75-inch touchscreen, Android Gingerbread or the Dual-SIM. It even comes with a dual camera i.e. a 3.15-megapixel snapper accompanied with a VGA one. The CPU clocks at 650 MHz while the battery clocks at 1300 mAh. It comes with 32 GB MicroSD support and is priced around Rs. 8500.
Nokia Asha 200 – Nokia's Asha 200 is one of the new dual-SIMs from Nokia. The Asha range till now has received a good response and the Asha 200 is no different. It's a cute Blackberry-esque phone available in a range of colors.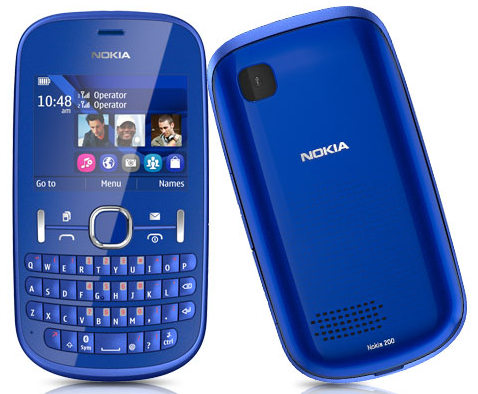 The best thing on offer is that the Nokia Asha 200's SIMs can be swapped without even turning off the phone. The messaging is integrated with social networking, taking care of all your networking needs at once. Nokia has also enriched the phone with some apps so that you don't feel at loss on the 2.4-inch display. Rest, all goodies like Bluetooth, 32 GB MicroSD support, and a 1430 mAh battery are there. Nokia Money and Nokia store are also included besides a 2-megapixel camera. One of the best accessories available with the Asha 200 is the Nokia mini speaker. It is priced around Rs. 4300.
Spice Mi-350n – Spice Mi-350n is yet another offering from Spice after the 350. Besides dual-SIM, it offers a 3.5-inch touchscreen, a 3.2-megapixel camera, Android Gingerbread, a 650 MHz processor and 32 GB MicroSD storage. Connectivity options include WI-FI Bluetooth and 3G while the battery clocks at 1400 mAh. It is priced around Rs. 7700.