iBall launches the Fab9 feature phone at Rs. 2,799
iBall announced a new dual-SIM feature phone called the Fab9 which boasts a 2.4-inch display, a 1.3 MP camera and a large 1200mAh battery.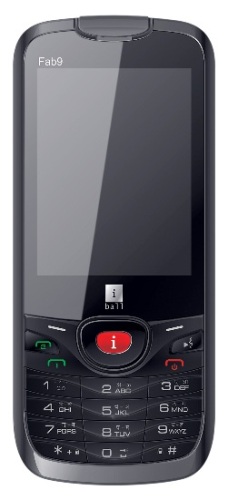 The handset has a basic candy-bar form factor and also features FM Radio, Bluetooth, GPRS, WAP, a loudspeaker, mobile tracker app and support for Hindi language. For all you social media buffs, it comes loaded with Facebook, Twitter, and Orkut. The phone also has a microSD card slot and comes with a 4GB memory card pre-loaded with some Bollywood media content.

Check out the specs:

2.4 inch display screen

1.3 Megapixels camera

Bluetooth, WAP, GPRS

Built in social networking capabilities such as Facebook, Twitter & Orkut

Powerful speaker, bundled earphone 1200 mAh battery that provides 300 hours standby time and 5 hours of talk time, seven hours while on music playback dual SIM mode

Micro SD card slot, free 4GB MicroSD card

English and Hindi language supported

Preloaded with Hindi songs