Apple has just registered around 38 patents at the US patents and trademarks office. This means that we could expect to see a lot many new features on the upcoming iPads and iPhones from Apple.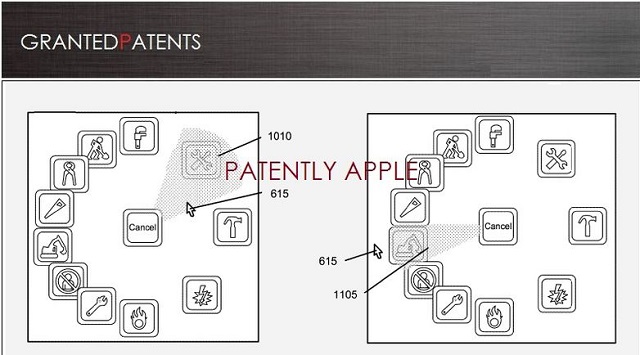 Lets start with radial menus. With iOS 7, Apple has moved away from the column x row menu layout it used for the previous iterations. But it seems that to get one up on Android, it will have to do more than that. Radial Menus are something new. Apple states that radial menus would be "directed towards the presentation of menu or toolbar options in a graphical user interface. Specifically, the invention is directed towards presenting these options in a radial form. Radial menus could provide desired menu selections without the difficulties inherent in drop-down menus."
Another development is encryption, which will endear Apple to armed forces all over the world.
Patently Apple says,"Apple's granted patent is about a (new) protocol for securing the communication link between the Home Agent and the Mobile Node. Under the invention, a cipher key and an integrity key are generated at a home AAA server and are also generated independently at the Mobile Node. The two keys generated at the home AAA server are distributed back to the Home Agent to use to secure information packets transmitted between the Mobile Node and the Home Agent. The cipher key is used to encrypt the information packets, and the integrity key is used to ensure that the contents of the encrypted message are not altered."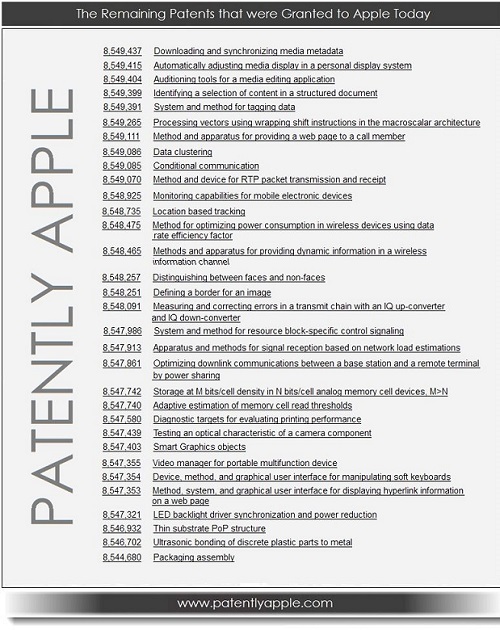 Besides these here's a list of 36 other patents which include media, display, media editing, document editing, charging, GPS, communication, face recognition, signal improvement, graphics LED and form factor.
We just became pretty excited for Apple's future offerings.