When the prices of tablets are still high after a major price cut offered by the manufacturers, the maximum memory that a user can get is just 64GB.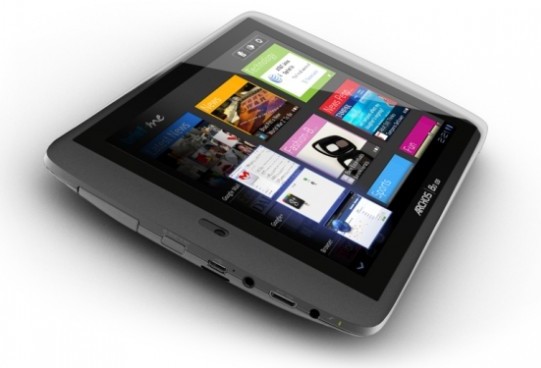 Then there is the ARCHOS 80 G9 tablet which will give its owners a total onboard storage of 250 GB at a price of just $369.99.

ARCHOS is offering tablets to prospective users with three different features which are:
1 GHz processor with 8 GB storage for $299.99

"Turbo" 1.2 GHz processor with 16 GB storage for $319.99

"Turbo" 1.2 GHz processor with 250 GB HDD storage for $369.99
The ARCHOS 80 G9 comes with a 1.2 GHz processor, an 8 inch screen and storage capacity of 250GB and cost just $370. If you compare all the three offerings, any person will obviously go in for the third option.
The ARCHOS 80 G9 with the 8 inch screen has a screen resolution of 1024 x 768, supports Wi-Fi and has Bluetooth connectivity and sports a front facing camera with capability of recording videos at 720p. The G9 can play 1080p HD videos and also has an HDMI out slot.
The tablet runs on Android Honeycomb out of the box, but ARCHOS has said that the G9 will surely receive the Android Ice Cream Sandwich upgrade soon. So the ARCHOS 80 G9 is surely a steal at this great price.