Leaked image of Samsung Galaxy Ace Plus
After the success of the Samsung Galaxy Ace, Samsung just might be working on a successor for the device which is being called as the Galaxy Ace Plus. According to SammyHub, the image below just might be the successor of the Galaxy Ace.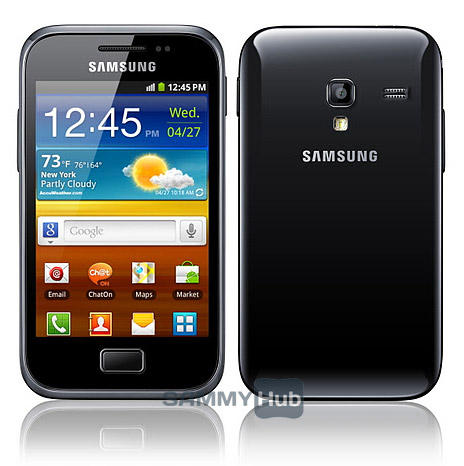 For now there is no information on the specs of the device but we can expect a boost up in the specs compared to the original Ace which had a processor speed of 800 MHz and RAM of 278MB. So, maybe a 1GHz processor and at least 512MB of RAM and a price tag of Rs. 15,000 would be a perfect deal. Don't you think?

We can hope Samsung to launch the device before or at CES 2012 which falls next week. We are also expecting some more Galaxy devices from the company including the Galaxy S III and probably the Galaxy 3D as well.