ARM to launch Mali-450 GPU for mid-ranged handsets
Mobile CPU and GPU designer ARM is said to be working on a new GPU that will be powering the mid-ranged devices and will be launched in 2013.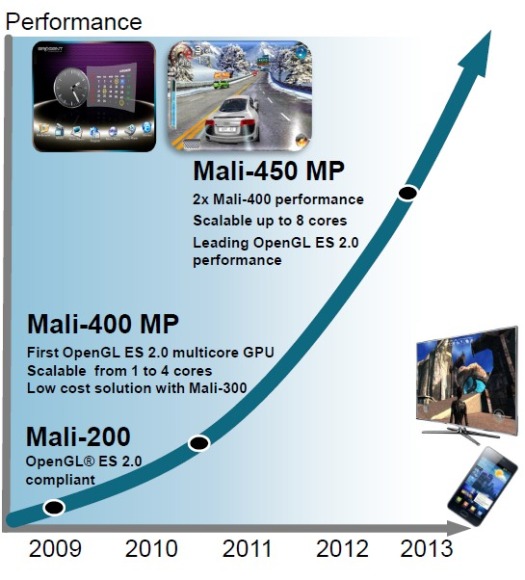 The new Mali-450 GPU is an upgrade to the Mali-400 and has been improved to perform better and also has a new architecture. The Mali-400 based GPU can have 1-4 cores but the new Mali-450 can go up to 8 cores, so basically if you want a slightly more powerful GPU, then you need the new Mali-450.

The company says that the devices that need lower graphics performance should use 1-4 Mali-400 cores, while 5-8 Mali-450 cores should be used for devices that need a little higher graphics boost. The Mali-450 is however said to target mid-range phones that will come out next year. For the high-end, ARM is working on the Mali-6xx series, which will be offering improved performance and general purpose computing on the GPU.