The Windows Phone 8 OS is out officially and Microsoft has said that many popular apps are coming with the OS and Gameloft has announced that 12 of its popular games are heading to the new OS.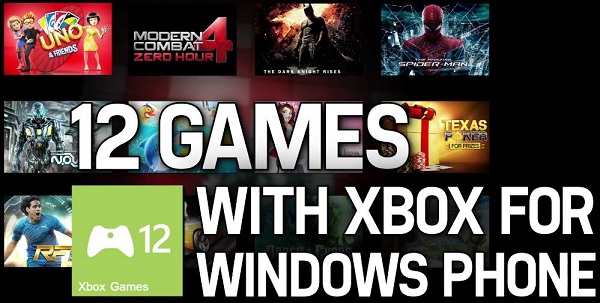 Gameloft has announced that the 12 games which include Asphalt 7, N.O.V.A. 3, Order and Chaos, UNO™ & Friends and more will be optimized to take advantage of the Xbox ecosystem.

The Xbox ecosystem will go on to allow Windows Phone 8 users will allow users to connect to their Xbox friends to play multiplayer games, compare Xbox Achievements & Leaderboards, and even switch from one device to another using Play-Pause-Resume via Xbox's Cloud Storage in select games.
 
The 12 games are:
 
Ice Age Village

N.O.V.A. 3: Near Orbit Vanguard Alliance

Modern Combat 4: Zero Hour

Shark Dash

Asphalt 7: Heat

The Dark Knight Rises

UNO & Friends

Order & Chaos Online

The Amazing Spider-Man

Fashion Icon

Texas Poker for Prizes

Real Soccer 2013
The games are coming to the Windows Phone 8 platform in 2012-2013. It will indeed be great fun to see the games connected to the Xbox and comparing our achievements and scores with our friends.