While ASUS is to officially announce the launch of the ASUS Padfone 2 back in Milan but ASUS CEO Jerry Shen took the centre stage in Taiwan and unveiled the phone-in-tablet combo.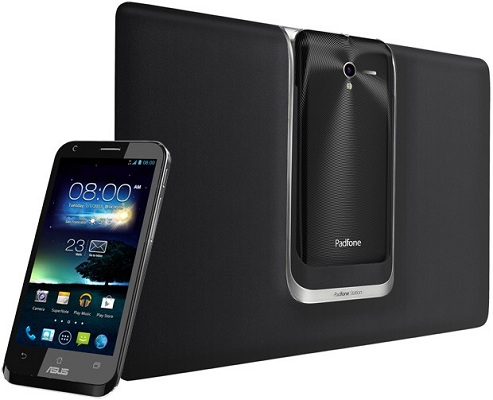 The Padfone 2 arrives with loads of improvements over its predecessor and packs in the same specs which have leaked earlier.
The ASUS Padfone 2 arrives with the following specifications:

4.7-inch Super IPS+ display

Display resolution of 1280 x 720 pixels

550nits of brightness

1.5 GHz quad-core Qualcomm APQ8064

2 GB RAM

16/32/64 GB of internal storage

No

microSD

slot for storage expansion

13 MP camera on the rear

1.3 MP camera on the front

Android 4.0 Ice Cream Sandwich OS, Upgradable to Android 4.1 Jelly Bean

3G, 4G LTE support

2140 mAh battery
Coming to the tablet part, users will get a 10.1-inch display with a resolution of 1280 x 800 pixels which is powered by a 5000 mAh battery and now is now also lighter with just 514 grams of weight. 

It is also thinner compared to the original Padfone slate. 



The PadFone 2 will be available in Taiwan as early as next week and can be purchased without the Padfone Station for $620 to $750 depending on the storage. But if you wish to buy the Station then the price jumps another $200 or so.