Asus Padfone to launch next year at MWC 2012
Asus had announced the Padfone way back in May. In case you forgot, the Padfone is a phone/tablet hybrid device. It's a convertible 10.1-inch tablet that encloses a 4.3-inch smartphone. The tablet has as a dock where you can put the smartphone to charge it as well as access the data connections.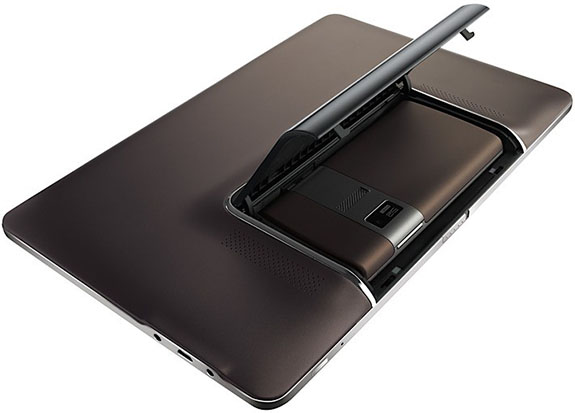 The launch date for the Padfone was then announced by Asus around Christmas which is December, however it seems that Asus has changed its mind.
Rumours are now coming in that the Asus Padfone will be launched at the MWC 2012 in February and will boast a Tegra 3 processor instead of the Qualcomm Krait S4.
Check out the unveiling video of the Padfone: