Asus Transformer Prime has some breath-taking benchmark results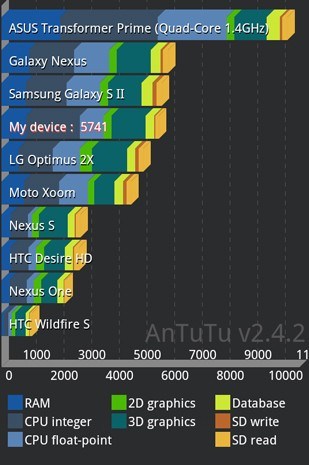 The first quad-core tablet, the Transformer Prime by Asus is going to launch this month and are we excited. The tablet will be powered by an Nvidia Kal-El Tegra 3 processor and we have just found an image that gives us a hint of the tablet's capabilities.
A benchmark result image shows that the tablet performs almost twice as much as the Motorola Xoom tablet which boasts a Tegra 2 processor. Compared to other powerful smartphones, the tablet is way ahead of the Samsung Galaxy S II and the Galaxy Nexus for that matter. So planning to buy a new tablet? Well do consider this monster of a machine which will be announced on the 9th of November.