Soon after the announcement of the Asus ZenFone 3 Deluxe, we heard rumours about a Snapdragon 823 powered variant. Now we have new rumours suggesting yet another variant of the flagship.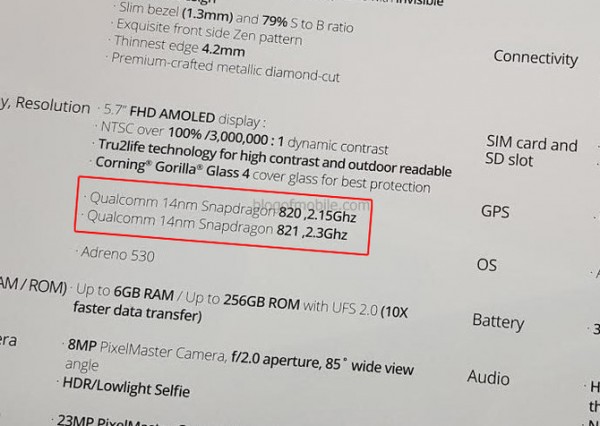 According to sources, Asus will release an Asus ZenFone 3 Deluxe powered by the Qualcomm Snapdragon 821 processor. While it is not yet confirmed whether this would replace the rumoured Snapdragon 823 variant, sources in the know claim that the latter would arrive a little later than the Snapdragon 821 variant, thus hinting that both the handsets would exist independently.
As per the listing, the Asus ZenFone 3 Deluxe powered by the Snapdragon 821 processor would be clocked at 2.3 GHz, which is higher than the existing Snapdragon 820's 2.15 GHz speed. The rest of the specs, including the 6 GB RAM, would remain the same as the original version. We are however awaiting the release timeline of the handset.