In the past few years, we have seen a huge leap in the smartphone specifications growing from dual core to octa-core processors. Only a few tablet manufacturers are there with octa-core processors and ASUS ZenPad 8.0 is among them. Seems like ASUS is developing a strong influence on their Zen series covering smartphones, laptops, tablets and smartwatches.
The company has unveiled their 8-inch Zen series tablet named ZenPad 8.0 in India. It is a 4G-enabled calling tablet that has an optional accessory called Audio Cover. After using the ASUS ZenPad 8.0, we have finally come to a review.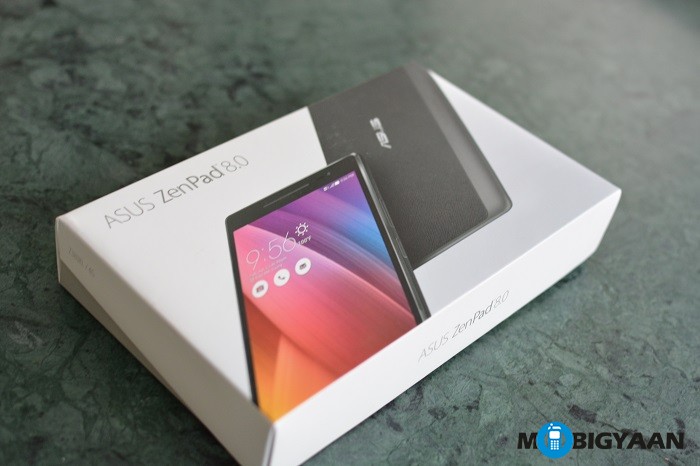 In the Box
ASUS ZenPad 8.0 with non-removable battery
MicroUSB Cable
Power Adaptor
Design and Build
ASUS ZenPad 8.0 design seems to be quite unique. It is noticeably light (350 grams) and thin (8.5 mm). You can see the bezels clearly and the fact is Nexus 7 also had the same type of bezels but larger comparatively. This tablet is basically the cheaper alternative to the iPad mini due to its 8-inch screen size. Initially, you may feel like you are holding the old Nexus 7 tablet for a while, but the way everything is laid out shows that the tablet is designed to use in the landscape unlike Nexus 7. It is comfortable to hold in both hands.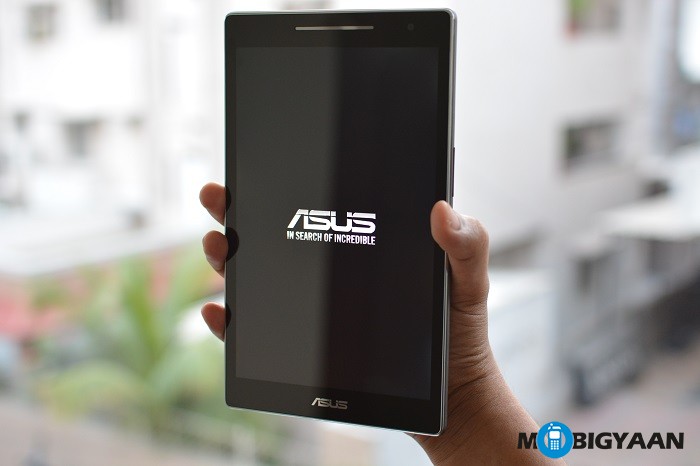 The display is covered with Corning Gorilla Glass 3 but can act as a fingerprint magnet. On the front of the device, there is a 2 MP camera and a small proximity sensor and front facing speakers. Seriously, every tablet must have speakers at the front by this time. Below that there's ASUS branding that shines out. The navigation buttons are not dedicated and hence uses on-screen buttons.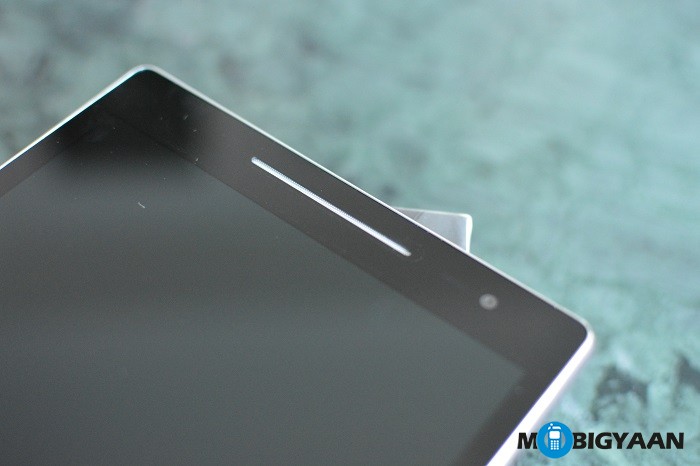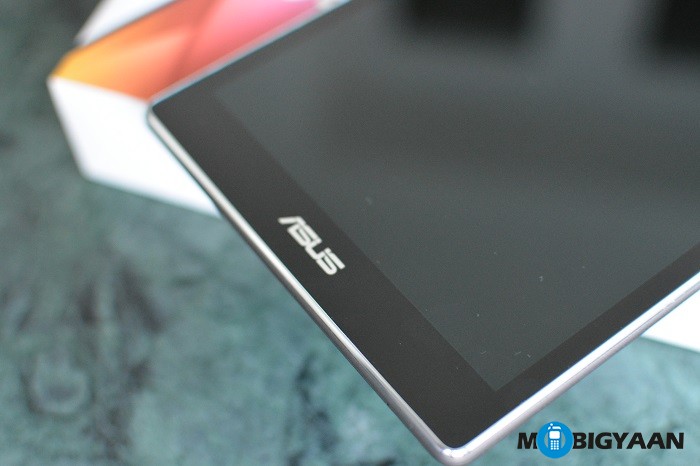 At the back, there's an 8 MP camera with f/2.0 aperture but no flash. The back appears to be a faux leather when seen from far but its made from plastic. The back panel is removable and the covers are interchangeable, but the battery isn't.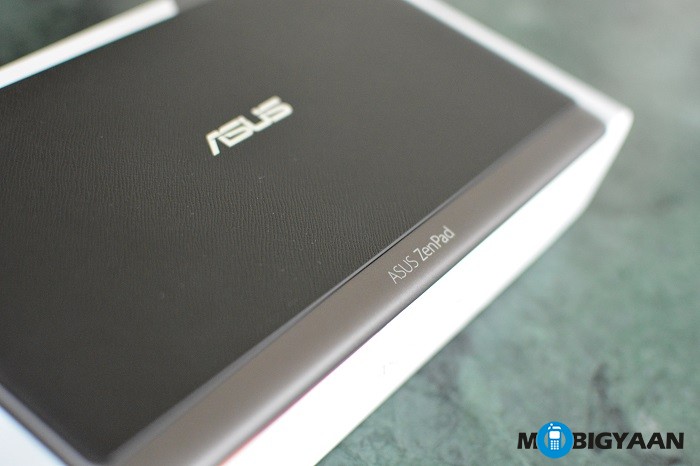 You can see tiny pins behind the tablet that is used to attach with the Audio Cover. You can insert one SIM card and a MicroSD card in the given slots. It supports 4G Network.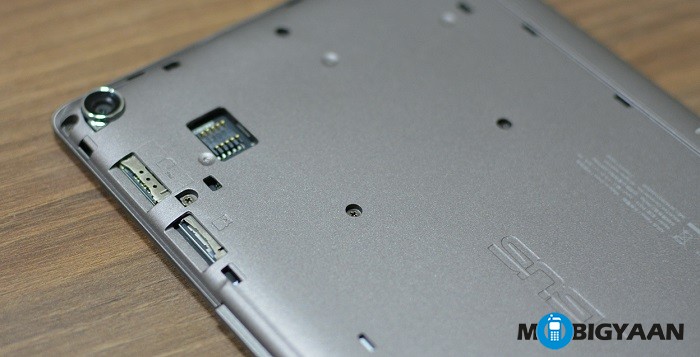 On the right, there are two buttons, one is for power and other is for volume control. As the tablet has to be used with the audio cover in the landscape, there is nothing but empty space on the left side. The top comes with MicroUSB port and there is a 3.5 mm headphone jack. The bottom has a single microphone.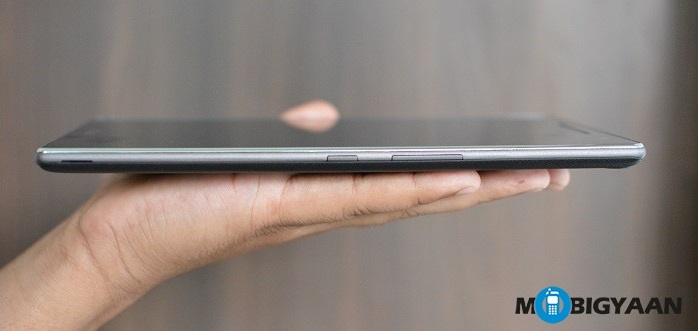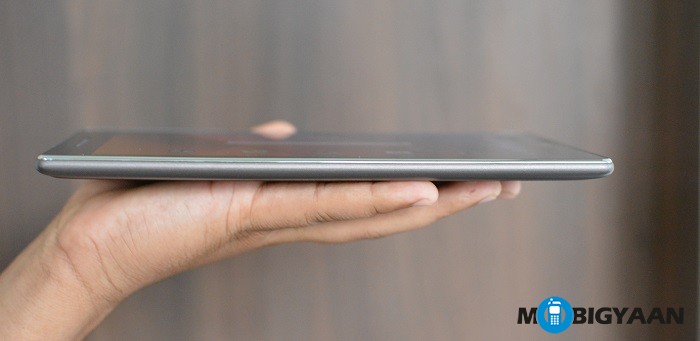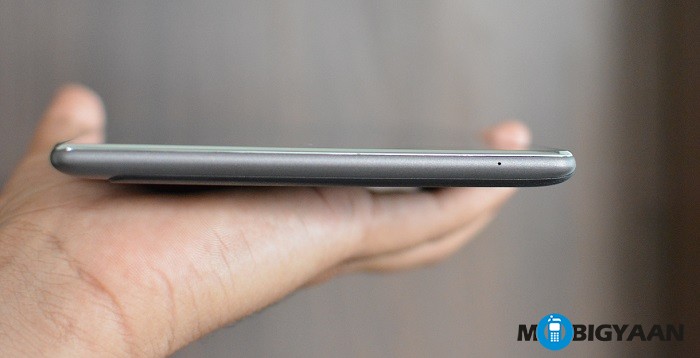 ASUS ZenPad 8.0 (Z380KL) Specifications
Android Lollipop 5.0.2 with ZenUI
8-inch IPS HD Display
1280×800 pixels resolution with 189 ppi pixel density
1.36 GHz Qualcomm Snapdragon 415 64-bit octa-core processor
Adreno 405 Graphics
2 GB RAM
8 MP back camera
2 MP front camera
16 GB inbuilt storage with MicroSD expandable option
Micro-SIM Support, 4G LTE Network
Wi-Fi 802.11 a/b/g/n/ac and Bluetooth 4.1 LE
15.2 WH non-removable battery (4000mAh)
Weight: 350 g
209 mm x 123 mm x 8.5 mm
Display
The ASUS ZenPad 8.0 sports an 8-inch screen size with 1280×800 pixels resolution featuring a vivid IPS display. You can ignore the bezels due to its large display. The display is good in nature. As it's a 1280×720 resolution, you may not feel crisp text and details of the images on a large screen.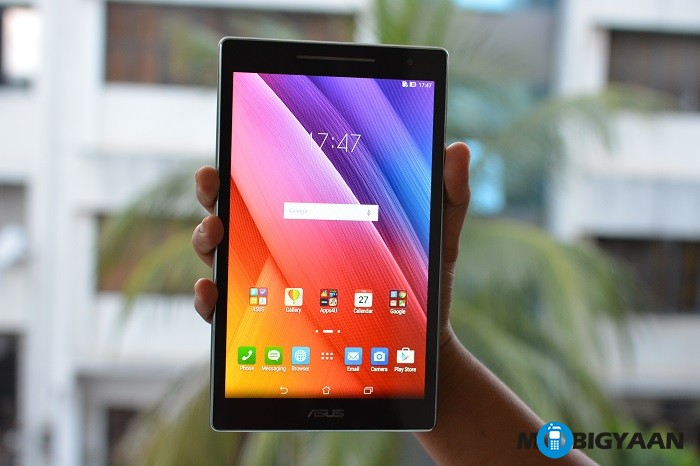 The visibility under direct sunlight is not good due to the reflective display but is under sunlight shade it looks great. The brightness levels are high and colors are on the cooler side. The viewing angles seems to be good at a point but not great. However, you can still enjoy your gaming and multimedia experiences.
Performance
It is powered by the a 1.36 GHz Qualcomm Snapdragon 415 64-bit octa-core processor coupled with 2 GB LPDDR3 RAM. The Adreno 405 appears to be an entry level gaming GPU.
It takes about 34 seconds to boot. While running games like Angry Birds 2 and Need For Speed – No Limits, we found no major lag, but the loading times might get you annoyed a bit. The tablet performs well and the multitask performance is exceptionally strong. The tablet runs cool and never heats up too much while heavy gaming.
The Antutu benchmark scored 29529 points, GeekBench scored 590 in single core performance and 2127 in multicore performance.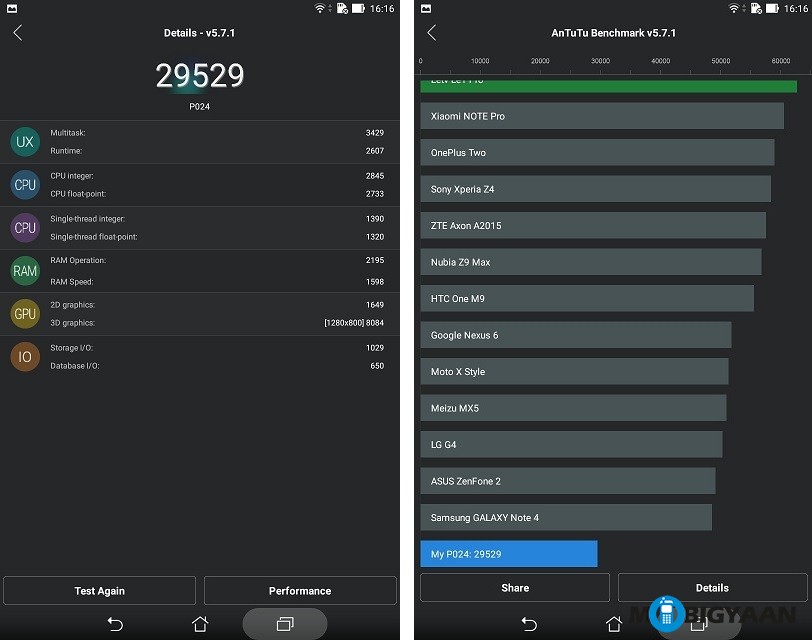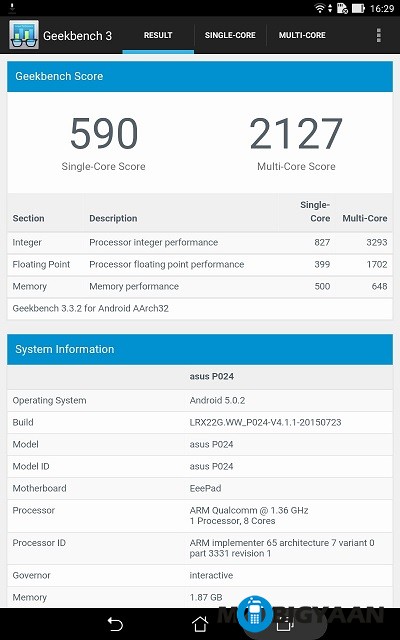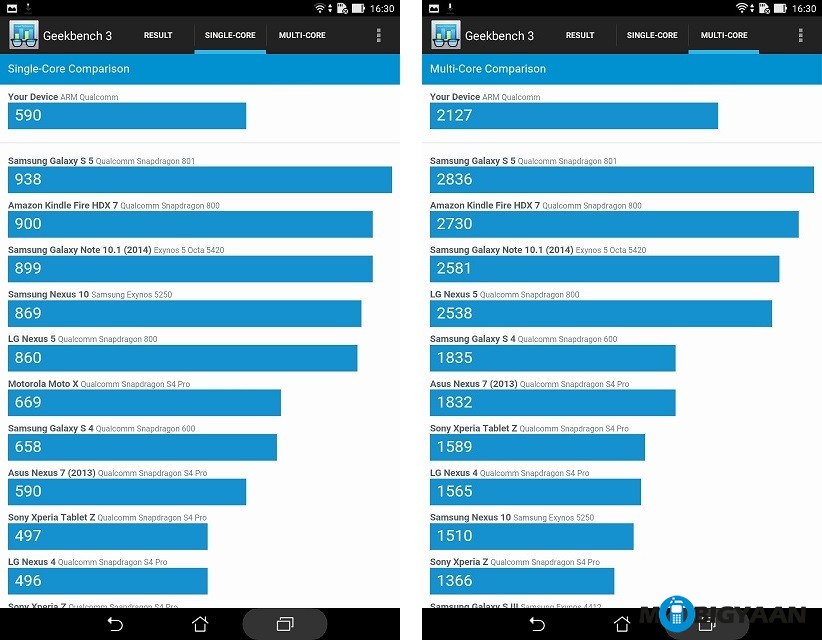 Software and UI
Although Android feels pretty much stagnant on tablets, it is still usable. The ZenPad 8.0 has ZenUI based on Android Lollipop 5.0.2. The Zen software is well mixed and does not resemble too much with the stock Android. You can find some nice stuff when you swipe the screen. You can control all the basic functions by swiping from the notification bar as well as boosting the RAM, manage apps that start on boot, audio equalizer.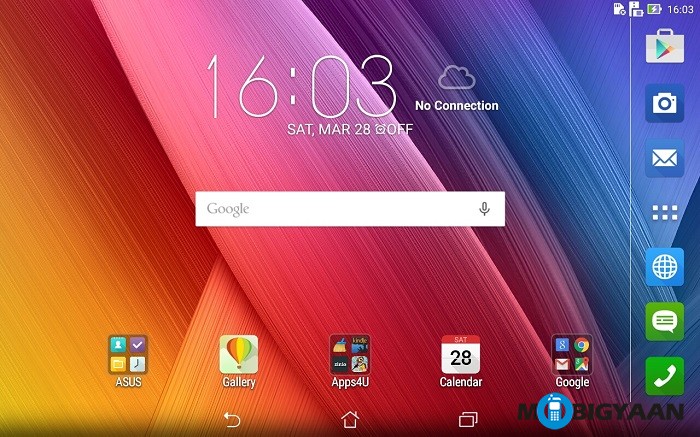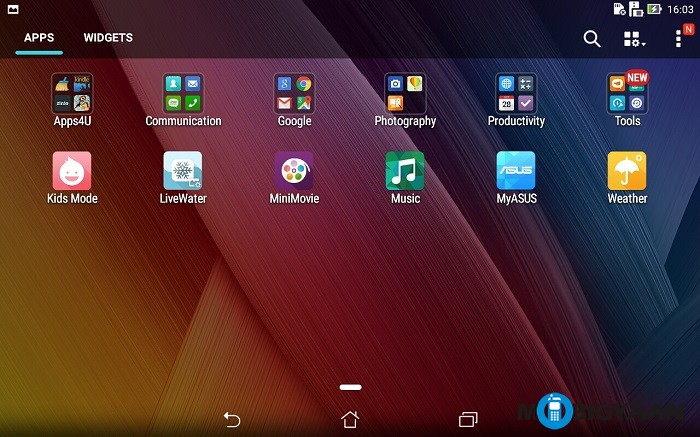 ZenUI has some bloatware apps which tends to slow down the device a bit, but you can always remove them if you want. The ZenPad has some interesting apps like like PC Link, Remote Link from the ZenLink folder. There is an option of recording audio calls in the Call Settings which stock android doesn't provide it.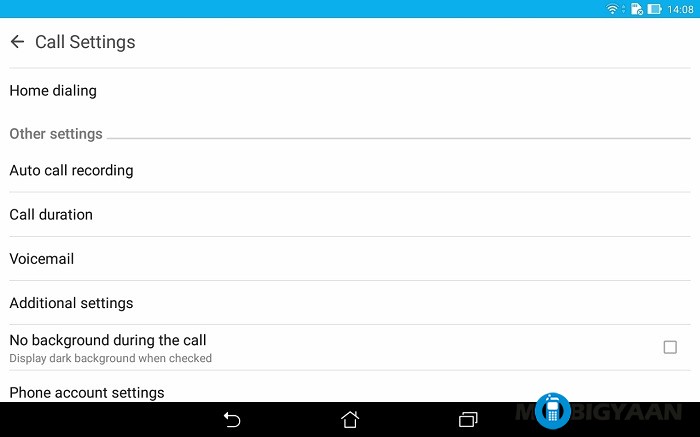 In the Settings menu, you can find the easy mode which is useful to learn if you hand over the tablets to the newbies or kids. Also, there is a 'Kids Mode' app to protect the tablet from kids.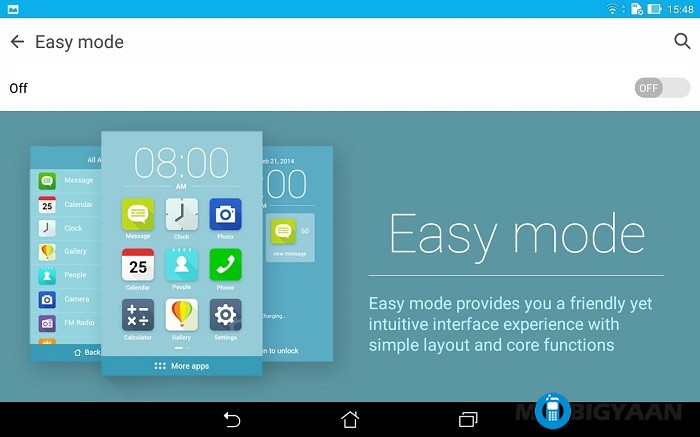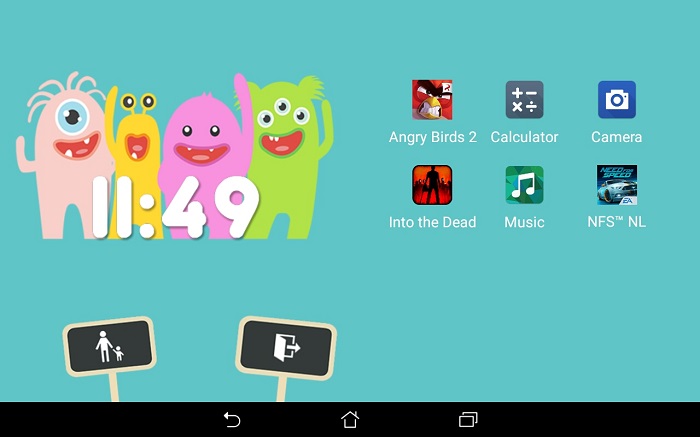 Camera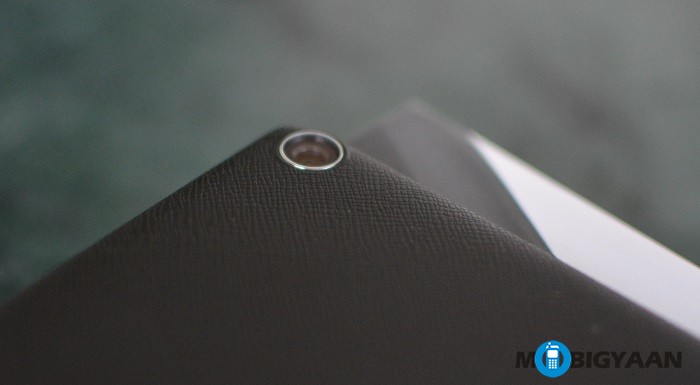 A fact is tablet cameras are not always the best one, but you can expect some decent shots from them. The ZenPad camera is similar in this case. The 8 MP rear camera takes some decent shots. The camera performs well in certain conditions, but won't surprise you every time. The daylight shots are quite okay, the night shots create much noise and glare. The camera auto-focus is powerful enough to focus any near objects quickly.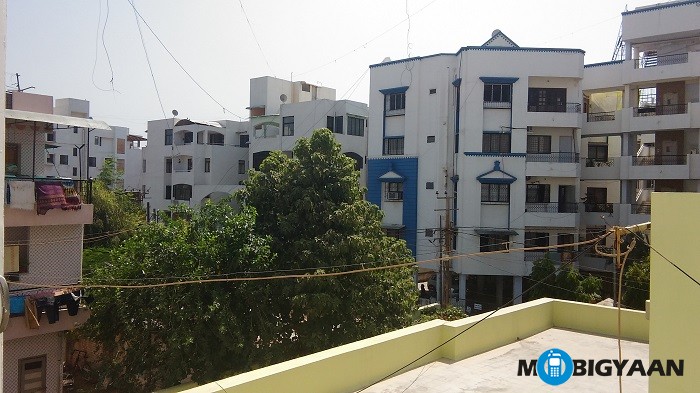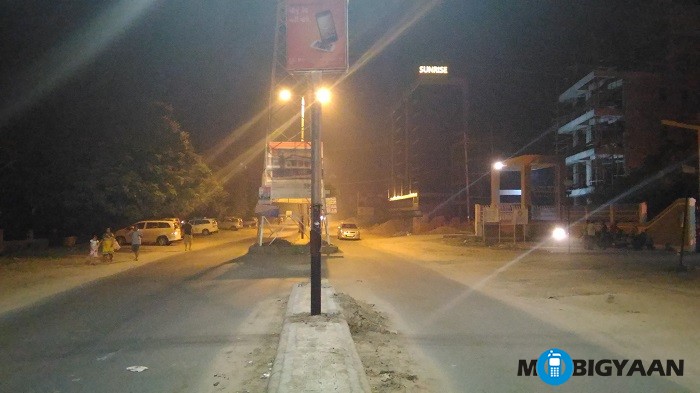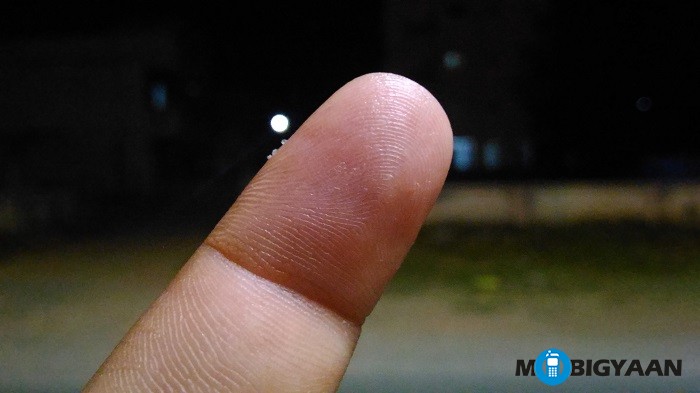 The front 2 MP camera is average quality and you will see a large amount of noise. No need to talk about the low light conditions here.
Storage and Connectivity
The standard connections and wireless capabilities are already available on the ZenPad 8.0. It supports Wi-Fi 802.11 a/b/g/n/ac, Bluetooth 4.1 LE and GPS. It has 16 GB inbuilt storage which is further expandable up to 64GB using MicroSD. Although, there is 16 GB of storage, you will get 11.27 GB for your use, the rest is taken away by the system. ASUS gives 5 GB of lifetime cloud storage on their ASUS Webstorage cloud service.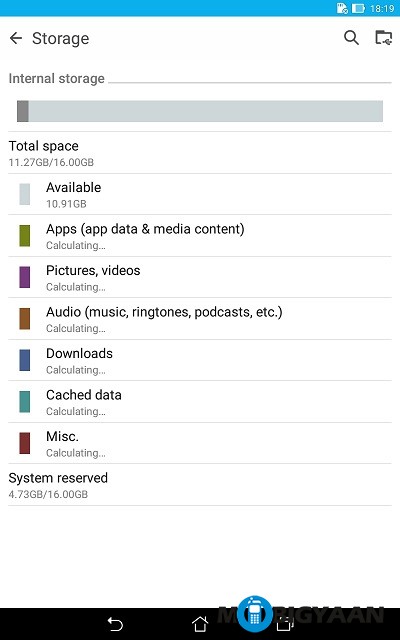 There is a MicroUSB port for PC connectivity. It also supports USB OTG and without installing any kind of apps, it will directly ask you to open or unmount in the notification bar. You can see the contents of your USB attached in the preloaded file manager app.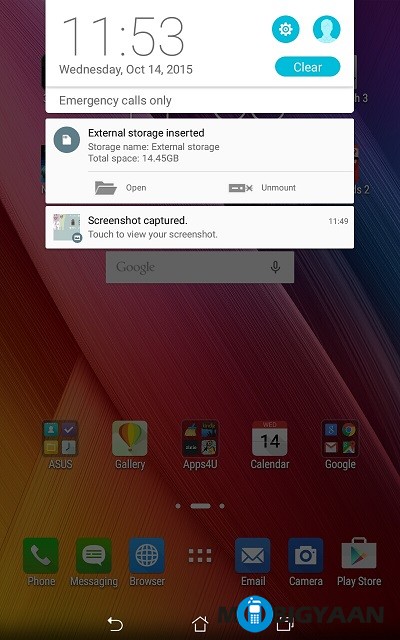 Battery Life
The 15.2 WH non-removable battery (4000 mAh) is permanently attached to the ZenPad 8.0. You cannot remove it. We ran games like Need For Speed: No Limits and Angry Birds 2 and the battery stats are somewhat acceptable. The battery can last easily a day with moderate usage and last more than 4 days on standby.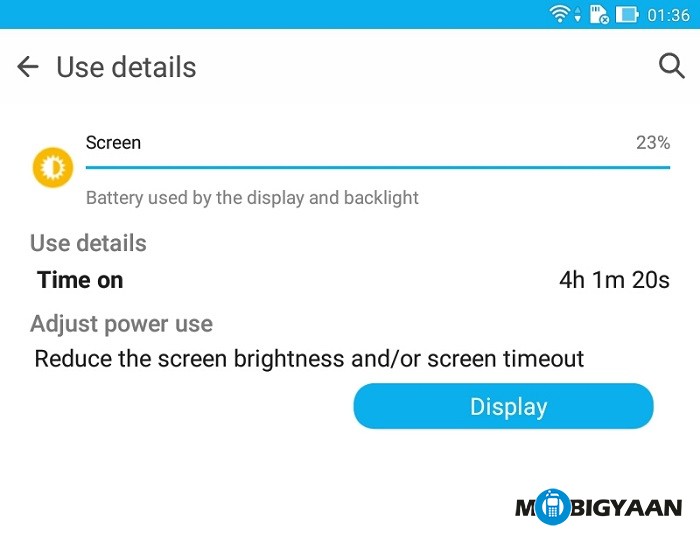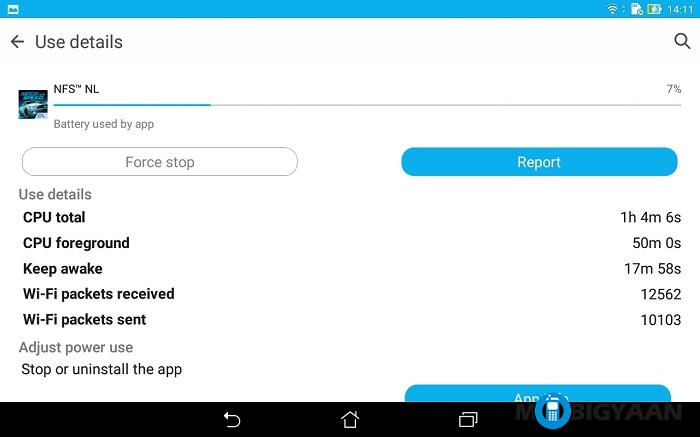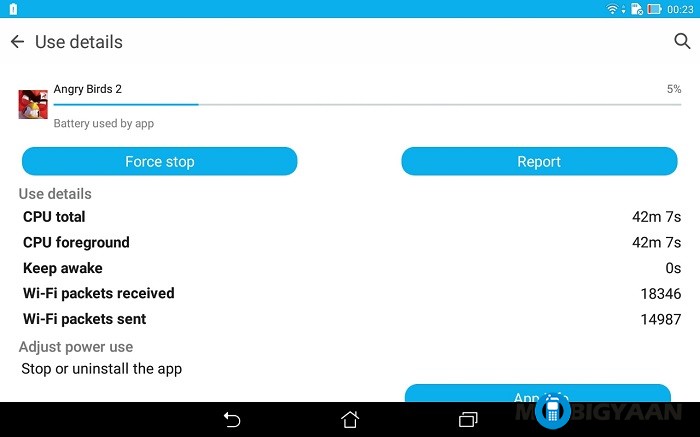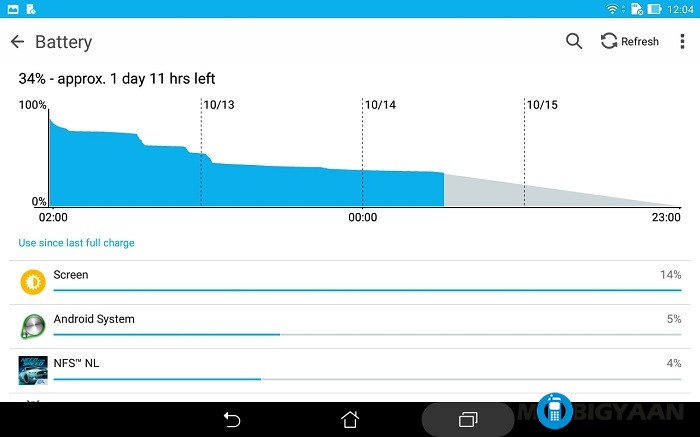 Audio Cover Accessory
There is a separate accessory from ASUS called Audio Cover which packs 5.1 channel speakers giving you premium DTS-HD audio sound quality. It is basically a flip cover which comes with a battery built-in and a charger. You need to remove the back cover to attach this audio cover accessory to the tablet. The audio cover delivers very loud and clear sound quality. It is extremely good for multimedia experience.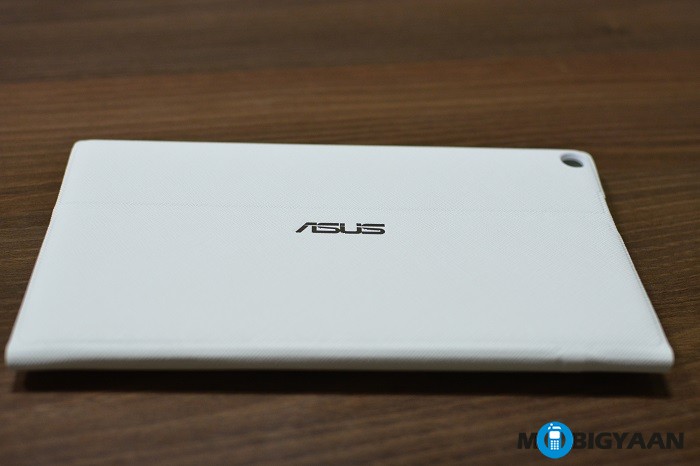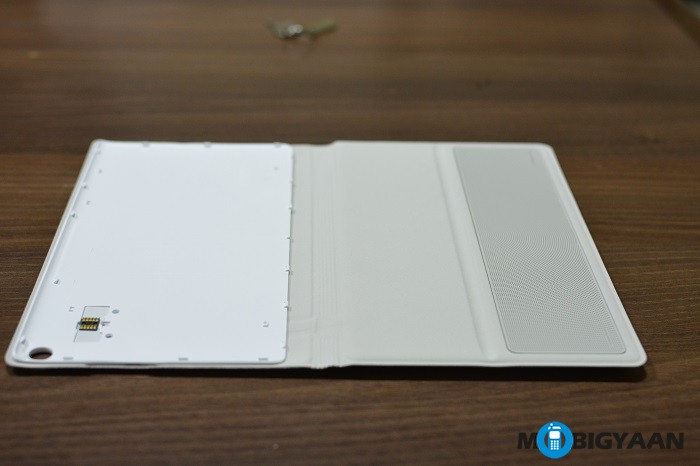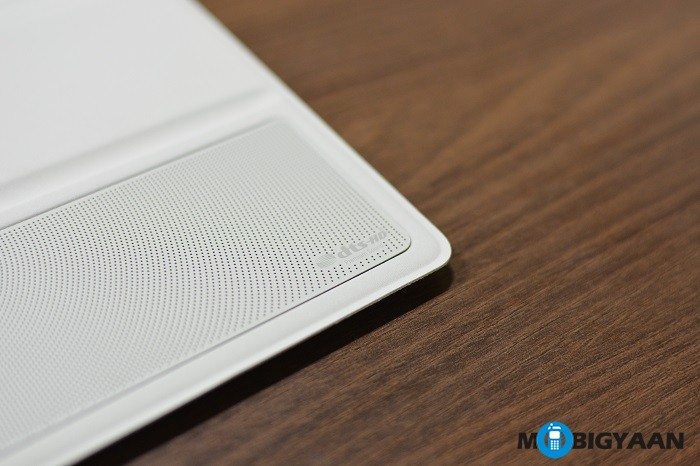 You can see the small connector which is used to charge the audio cover battery. It has a MicroUSB port which uses the USB cable and the charger. The indicator light glows red when kept in charging.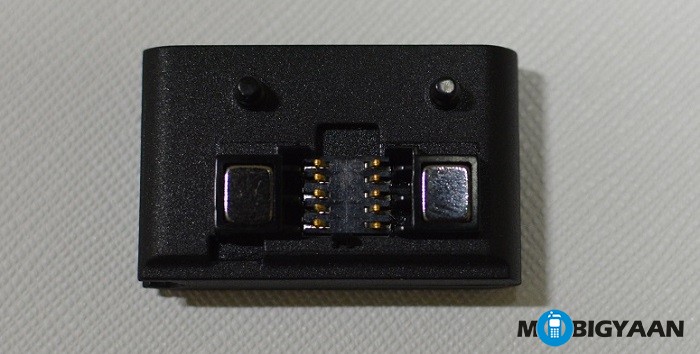 Pricing
The ZenPad 8.0 having an impressive hardware is available in India for ₹14,999 and at this price point it appears to be a decent tablet. ASUS is trying to sweeten the deal by offering the Audio Cover bundled. The Audio Cover, however, doesn't come with it. The tablet will cost you ₹17,999 with the Audio Cover accessory.
Verdict
Overall, the ASUS ZenPad 8.0 is pretty much like a mid-range tablet. The looks are quite appealing. We liked the multimedia experience with its Audio Cover speakers. ASUS could have opted for a higher resolution display, but the fact is we cannot forget it is a 4G calling tablet.
Pros
Octa-core processor for multitasking
4G LTE network support
Audio Cover Performance
Decent battery life
MicroSD slot
Cons