ASUS ZenPad 8 (Z380KL) was the most anticipated tablet after the ZenFone 2 during the Zen Festival 2015 in India due to its killer specifications. It runs on Android Lollipop 5.0.2 with ZenUI and priced at ₹14,999, soon available in stores. As we've got here a review unit with us, let's see the hands on images of this beauty.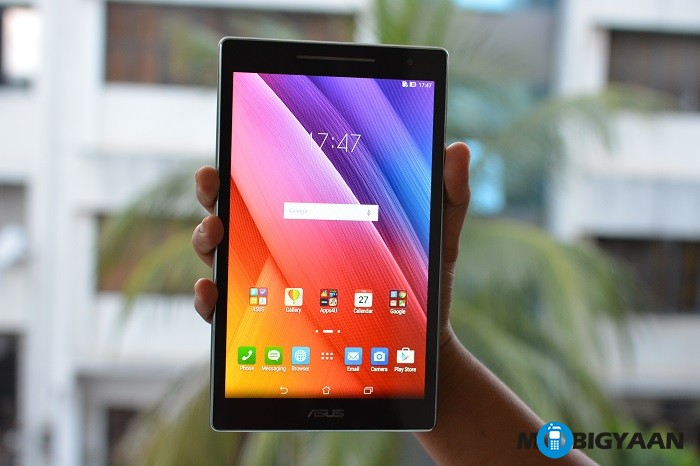 ASUS ZenPad 8 (Z380KL) specifications:
Android Lollipop 5.0.2 with ZenUI
8-inch IPS HD Display
1280×800 pixels resolution with 189 ppi pixel density
1.36 GHz Qualcomm Snapdragon 615 64-bit octa-core processor
Adreno 405 Graphics
2 GB LPDDR3 RAM
8 MP rear camera
2 MP front camera
16 GB inbuilt storage with MicroSD expandable option
Micro-SIM Support
15.2 WH non-removable battery (4000mAh)
A tablet with octa-core sounds more aggressive keeping in mind that ZenFones were previously using quad-core Intel chips. The ZenPad 8.0 uses a 1.36 GHz Qualcomm Snapdragon 615 64-bit octa-core processor showing a strong point here.
The ZenPad 8.0 is an 8-inch tablet from ASUS and as talking about the design and quality, the tablet is made longer, unlike the iPads. The front has a nice shiny chrome strip over the edges of the screen. It can be held with one hand but cannot be operated.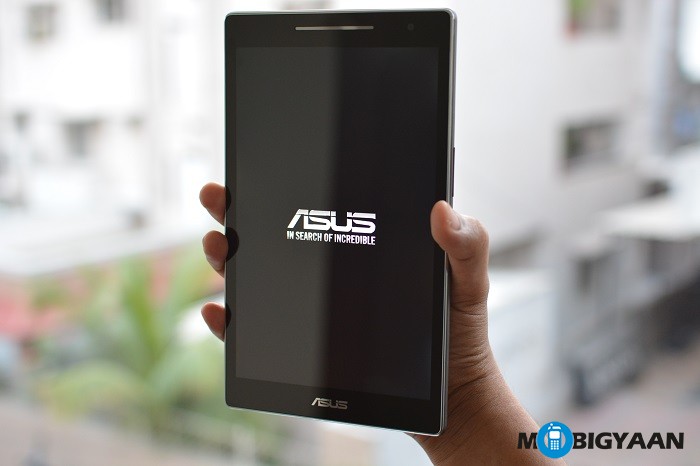 The back looks crisp and textured. The ZenPad 8.0 is designed to use in landscape mode. The removable back cover is quite appealing and feels nice. It boasts a 8 MP rear camera without flash.
The front houses long stereo speakers along with a 2 MP secondary camera right beside it.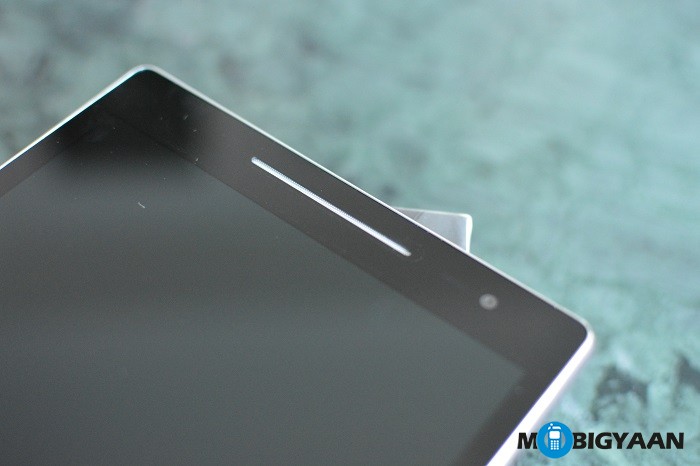 There are no touch buttons below the screen apart from the ASUS logo.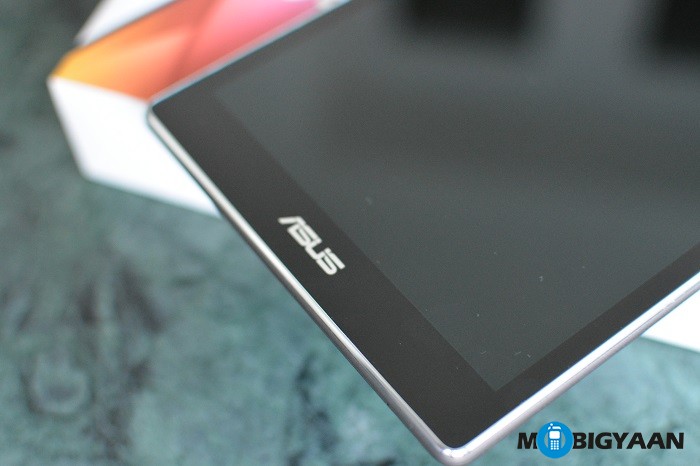 The power and volume buttons are placed on the right for your thumb to use it. On the left, there is nothing but empty space.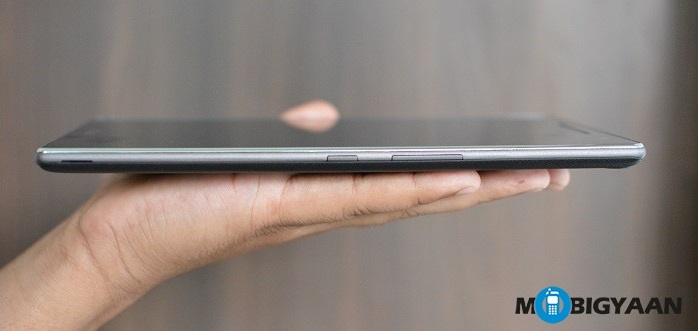 Right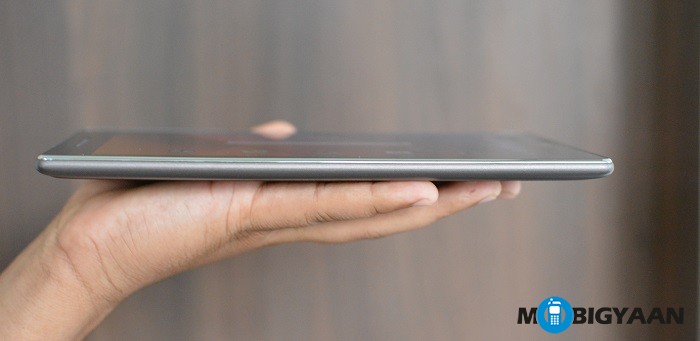 Left
The top packs with a MicroUSB port with 3.5mm audio jack and a mic at the bottom.
Top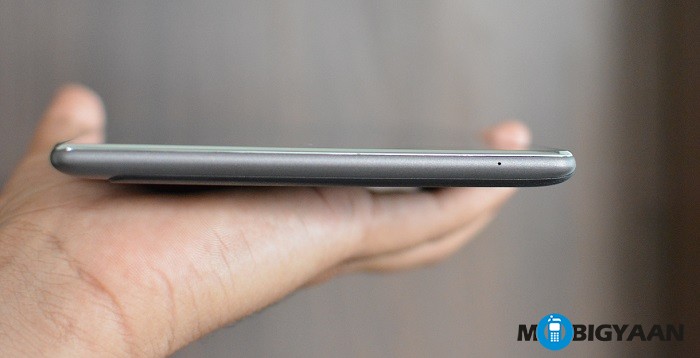 Bottom
Overall, the ASUS ZenPad 8.0 feels impressive and quite comfortable to hold due to its back cover.
Audio Cover
The ZenPad 8.0 will be the first tablet to feature the customizable back covers. There is a Premium Accessory for ASUS ZenPad 8.0 which can be attached by removing the back cover. The smart thing about this cover is it has 5.1 channel speakers inside giving you premium DTS-HD audio sound quality. Surprisingly, the audio cover isn't for free, it is bundled with the ZenPad 8.0 at a price ₹17,999. That means will be paying ₹3,000 more for this audio cover.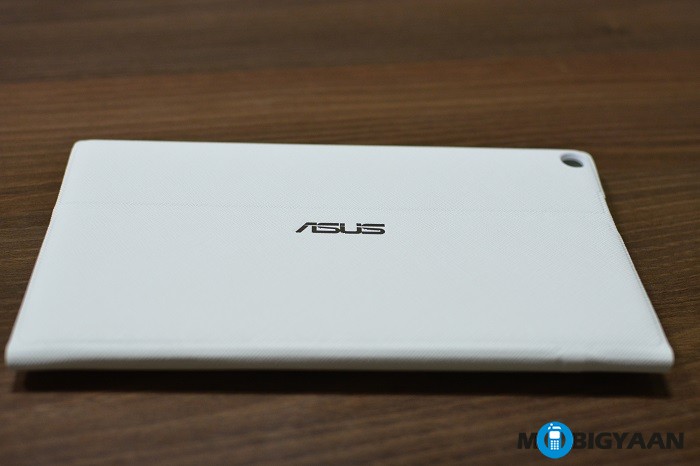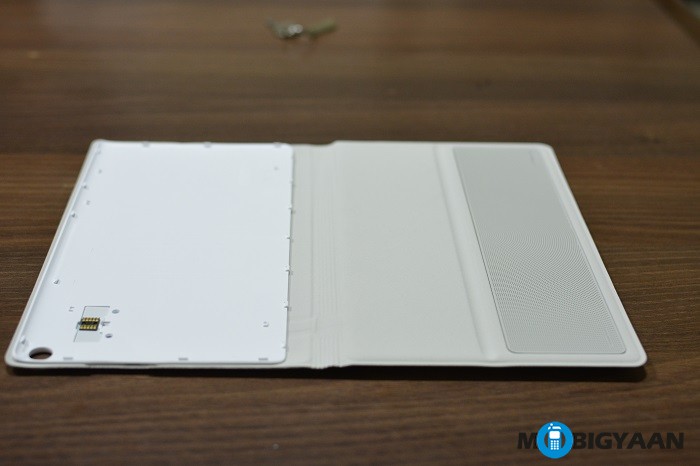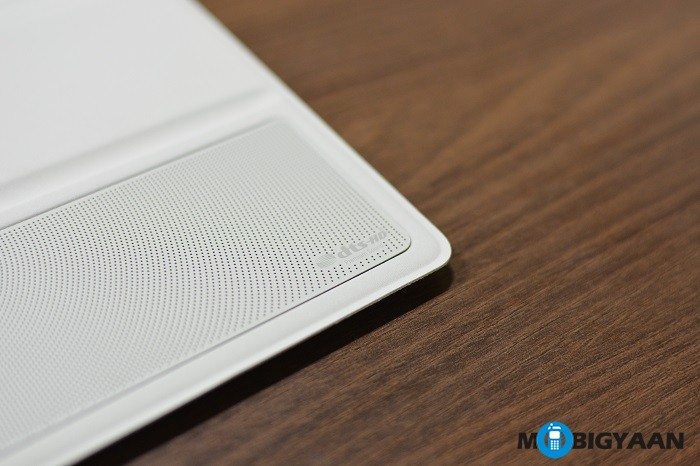 As we have the device with us for a short period of time, we would love to play on and get you a full review later. Till then, you can share your thoughts in the comment's area about this new ZenPad 8.0 tablet.
Update: Here's our review of ASUS ZenPad 8.0