With the banking sector quickly moving towards the mobile platform, Axis Bank today launched its new Lime app for Android.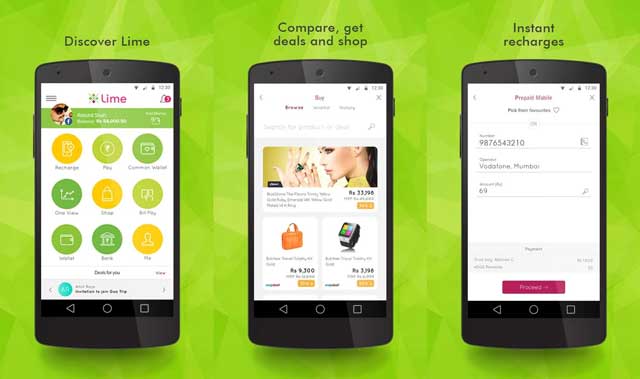 Axis Bank has announced the launch of the Lime app for Android which is a lifestyle app that enables its customers to pay bills, transfer money and shop directly from the app. The app also has other useful features like splitting bills, sharing wallet, creating a goal and tracking your spends. The app can be used to open a full-fledged savings account digitally, by completing the KYC process, using mobile.
The major feature of the Lime app is the Lime Wallet which can be used to simplify payments. Users can add money from credit/debit cards or net banking and authenticate the payment using a 4 digit mPIN. The app can also be used to compare products across online shopping portals and shop within the app. Similarly, users can book flights, bus tickets, movies and plan vacations using the app.
The Lime app also encourages the user to save and can choose a goal to save towards (eg. car, home, vacation etc) with amount required, time to goal and seed fund/instalment and then allocate funds towards this goal from their account. The app also keeps track of users' spending habits and provides insights to help them spend better. The app stores the bills and users can then take a picture of their bills and categorize their spends. You can download the app from the Google Play store.
Speaking about the Lime app, Shikha Sharma, Managing Director and CEO, Axis Bank, said, "Customer preferences are changing rapidly and technology is transforming the way these preferences are being met. Our effort has been to constantly innovate through the use of smart technology to meet these evolving needs. LIME is the next big step in this journey."