WhatsApp allows their users to backup the messages every day on their phone storage. You have always wondered that "what will happen if my smartphone will fall from a height or drop in a pool." Well, the scariest part is you will eventually lose your important WhatsApp messages and everything else on the other side. To keep your WhatsApp data safe, Google Drive has announced a new and unique feature to backup your WhatsApp messages.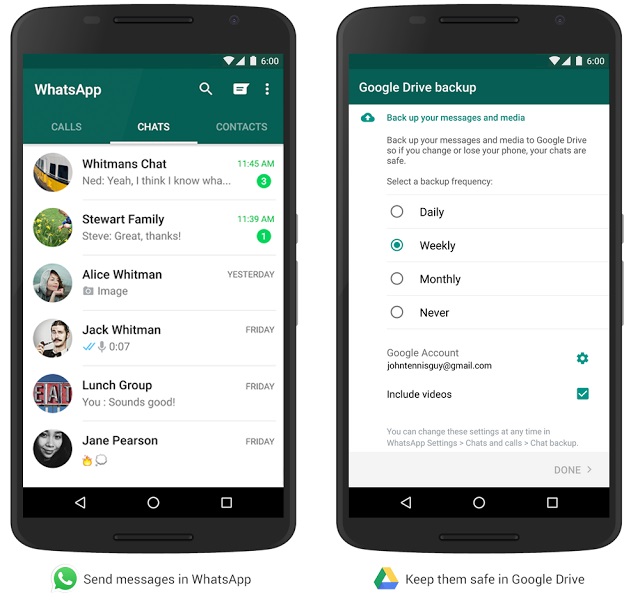 WhatsApp messages have always been backed up on local storage and after so many years there is finally a new feature that will allow users to backup their messages on Google Drive. That means it will include everything from chat history, images, videos and voice messages.
The new feature will be available for android users only. Sadly, no news for iPhone and Windows users. Unless WhatsApp declares this feature for iOS and Windows devices, you will have to make backups locally. WhatsApp is smart enough to take backups automatically and you can set the backup intervals according to your choice i.e. daily, weekly, monthly or never back to Goole Drive.
The new backup feature from WhatsApp is rolling out in the next few months so just keep an eye on new version updates and check your WhatsApp settings to see if it's available to you.