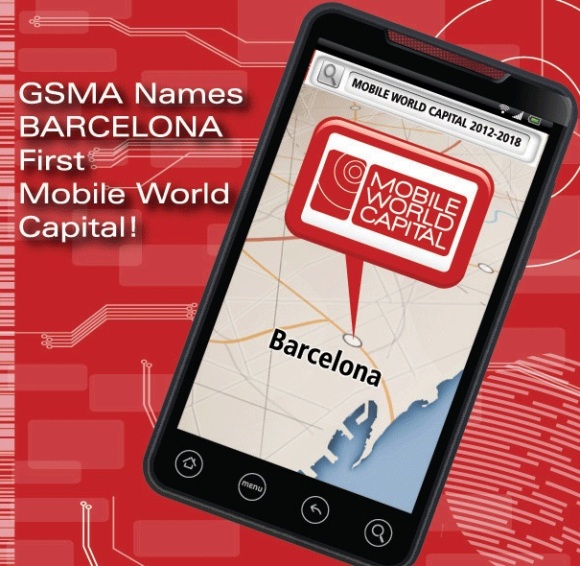 GSM Association (GSMA) has announced that Barcelona will be the Mobile World Capital from 2012 to 2018. Barcelona will now be the home of the mobile industry's must-attend event, the GSMA Mobile World Congress, and will also develop a range of other programmes and activities that will span the entire year and will benefit not only the citizens of Barcelona, Catalonia and Spain, but also the worldwide mobile industry.
The basis of the Mobile World Capital is the Mobile World Congress, a four-day event which in 2011 attracted more than 60,000 attendees from 200 countries, including 3,000 CEOs, government delegations from 131 countries and more than 2,900 media representatives. Starting in 2013, the Mobile World Congress will be held at the cutting-edge venue Fira de Barcelona Gran Via. The dates for the 2013 Mobile World Congress are 25-28 February 2013.
The Mobile World Capital will also features two additional elements: the Mobile World Centre and the Mobile World Festival. The Mobile World Centre will comprise permanent and temporary exhibitions which meld culture and technological innovation, facilities for the development and incubation of mobile solutions, and retail and hospitality venues. The Mobile World Festival, which is targeted to the general public, will incorporate a range of activities including sporting events, music and art festivals, film awards, applications and technology fairs and more.
"We are thrilled to announce that Barcelona will be the Mobile World Capital for the next seven years," said John Hoffman, CEO, GSMA Ltd. "All of the cities who competed for this title presented extremely innovative and compelling bids, but in the end, Barcelona truly demonstrated that it deserves the title of the Mobile World Capital, with its combination of outstanding exhibition and conference facilities, its transportation and hospitality infrastructure, its commitment to expanding the reach of mobility throughout Barcelona, Catalonia and Spain, and the strong support of the public and private sectors. This is an exciting time for Barcelona and for the mobile industry as a whole."