Google's smartwatch platform, Android Wear has been slowly and steadily gaining traction and various popular apps have started supporting the platform. BlackBerry is the latest company to announce support for the platform. The Canadian company has just announced that they will bring the BBM app to Android Wear early this year.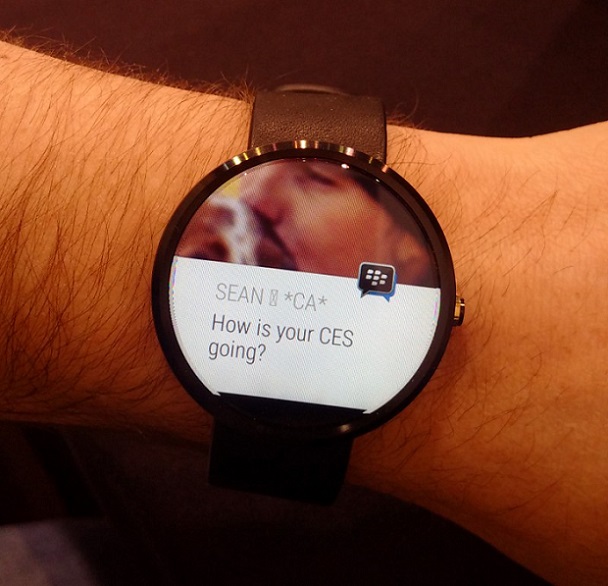 The BBM app on Android Wear will let you read full messages on your smartwatch along with checking out the sender of the message and navigate between messages, swipe away notifications and more. The app will also let you reply to those messages via Google Now or send pre-set texts you'll be able to save in the app.
The BBM app on Android Wear will also let you accept invites right from your smartwatch without the need of your smartphone.
BlackBerry hasn't revealed the exact date as to when BBM will arrive on Android Wear but given the 'early 2015' time frame, we can expect it to come soon. As always, we'll keep you posted.