While Facebook just acquired the WhatsApp messenger for a whopping $16 billion, BlackBerry is trying to get its BBM messenger on track by adding new features to woo its regular users.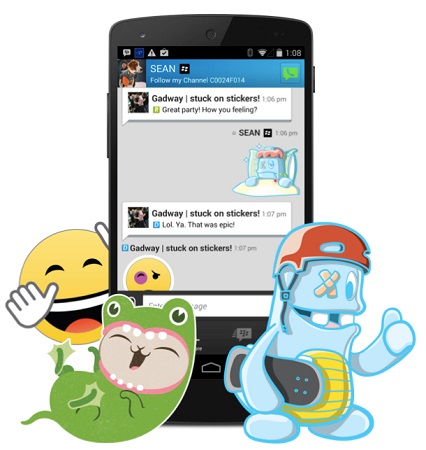 BlackBerry has announced that the latest beta version of its BBM messenger adds support for stickers, which according to the company are bolder, more beautiful images that you can place right inside your chats. The stickers are based on a theme or character and contain 20 – 25 stickers in a pack conveying various feelings. The stickers would available in the BBM Shop.
Unfortunately, the stickers rollout is in limited beta trial and would be available for a few users. We can however expect a public rollout of this feature very soon. So now you can add more liveliness to your chats with the various animated characters. The feature will also be available to BBM users on Android and iOS.