This is a shocker! Facebook has just announced that it will be acquiring the very popular instant messaging service WhatsApp for a whooping amount of $16 billion in the form of cash and stock.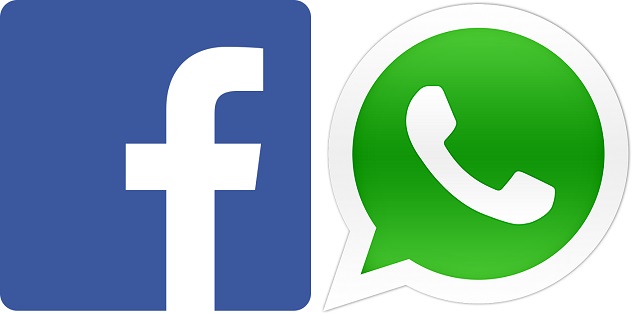 The Facebook acquisition will bring the whole of WhatsApp to the Silicon Valley giant. The $16 billion will be paid by Facebook through $12 billion in Facebook stock and $4 billion in cash. Other than that, WhatsApp employees will also take home another $3 billion in the course of four years through restricted stock units. The deal is allowed to be terminated if it does not close before August 19, 2014 and in case the deal does not go through, WhatsApp will be penalized and they'll have to pay $1 billion in cash to Facebook.
WhatsApp CEO and co-founder Jan Koum will become a member of the Facebook board of directors but the company will continue working in Mountain View, California as of now. He commented on the acquisition in a blog post, "Doing this will give WhatsApp the flexibility to grow and expand, while giving me, Brian, and the rest of our team more time to focus on building a communications service that's as fast, affordable and personal as possible," He also added that users need not worry about about ads "interrupting your communication." "There would have been no partnership between our two companies if we had to compromise on the core principles that will always define our company, our vision and our product." 
Facebook has announced that WhatsApp will continue to operate independently, the same way Instagram has been working after the Facebook acquisition. Mark Zuckerberg , the Facebook CEO commented on the acquisition through his Facebook account, "Our mission is to make the world more open and connected. We do this by building services that help people share any type of content with any group of people they want. WhatsApp will help us do this by continuing to develop a service that people around the world love to use every day."
All of us already know that Facebook has its very own Messenger and we would have liked to think that they would merge WhatsApp and Facebook Messenger but Mark Zuckerberg thinks otherwise, he said,"WhatsApp will complement our existing chat and messaging services to provide new tools for our community." He also added, "We think that those are two different use cases, and that the world needed both."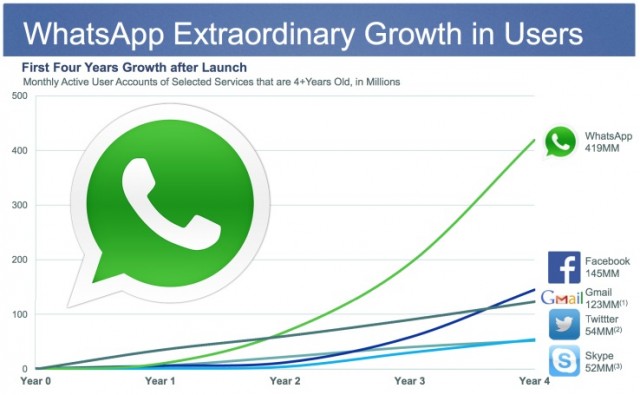 WhatsApp has been witnessing monumental growth, with the service recently hitting the 400 million users landmark and currently claiming to have over 450 million monthly active users. There have been several rumors of a WhatsApp acquisition by Google and many other big names. On the other hand, Facebook has been on a buying spree off late, firstly it bought Instagram, then tried buying Snapchat and now WhatsApp. Their WhatsApp acquisition is quite interesting considering they had tried buying Snapchat for $3 billion but Snapchat had refused the offer. Facebook has also announced that WhatsApp will remain ad-free and it will continue to have the same subscription based service where a user is required to pay 0.99$ after a year of free usage.
There are a lot of questions regarding the deal which aren't going to be answered anytime soon. We will only get to know in the long run what Facebook plans with this acquisition and how do they plan to monetize the service. Anyways, do tell us, what you think of the Facebook-WhatsApp merger as we love to hear from you.