Soon after Apple had introduced the iPhone 5S with a 64 bit processor, we had started hearing rumours about all other companies, including Samsung working on their own processors with similar technology. Now seems like Samsung is ready to showcase its latest processor.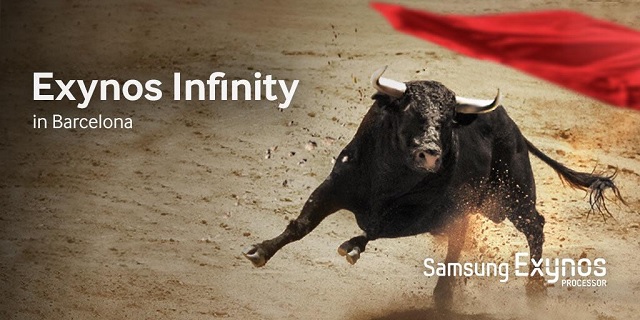 According to a twitter post from an official Samsung account, a teaser of an upcoming processor named as the Exynos Infinity, was seen. The processor is certainly going to be the company's first 64 bit processor and is ready for announcement at the upcoming Samsung Unpacked event scheduled to be held on February 24 at the MWC 2014.
Considering the Exynos Infinity chipset to be high-end, we can expect it to power a variant of the flagship Galaxy S5, which is also expected to be announced at the same event. Thanks to its 64 bit architecture, the Galaxy S5 if powered by the Exynos Infinity would certainly be faster than its counterparts powered by the Snapdragon processor.