The MWC event is going to be an exciting revelation it seems. While we have already heard about the impending Samsung Galaxy S5 release and Nokia X release, here is some more exciting news – The next Huawei Flagship – Huawei Ascend P7 might be released at the MWC and it might come in a range of colors – pink, gold, silver and black.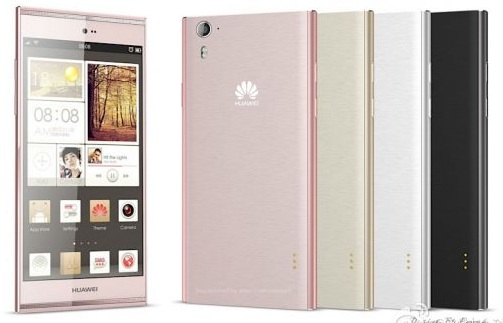 The Huawei Ascend P7 has been surfacing a lot in rumors lately – it has been leaked in pictures and some of its specs have also been revealed. It has also popped up on social network Weibo.
It has been reported that the handset might come in a metallic look and might be pretty thin. Thanks to its leaked images on Weibo.Other rumored features of the Huawei Ascend P7 include a 5/5.5-inch full HD display, a 1.6 GHz quad-core processor, Android 4.4-KitKat OS, 2 GB RAM, 16 GB internal memory, 13-megapixel rear cam and surprisingly an 8-megapixel front cam.
Looks like this year's MWC will be a fantasy fest after all.
Huawei Ascend P7 specs (rumored)
5/5.5-inch full HD display
1.6 GHz quad-core processor
2 GB RAM; 16 GB internal memory
13-megapixel rear cam
 8-megapixel front cam
Android 4.4-KitKat OS