Facebook Messenger for Android and iOS updated with new features
Facebook has been testing a new messenger app update for long. Now, finally it as come out with a new messenger app which brings along loads of new features such as texting capability and a new UI.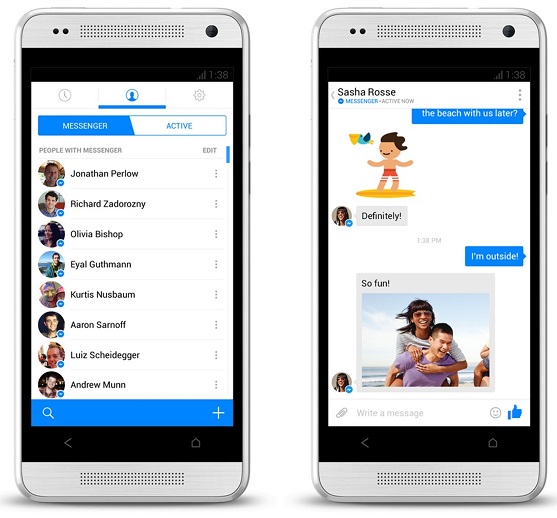 The new update to Facebook Messenger for Android and iOS has been in the works for long and Facebook has been handing out beta versions on Android. A notable feature is that now users can message anyone who has the messenger app and not just their Facebook contacts. Also the way to add new contacts is now pretty easygoing, you can add new contacts by just adding the phone number.
One other thing that has been changed is the icon which shows which contacts are online – no more green dots but a new blue dot instead. In case your contacts are not online, yo can just look them up and text them without going into other texting apps. It is also easier to navigate with functions like swiping for recent contacts.