BBM Protected launched for more secure IMs
BlackBerry, the struggling company announced BBM Protected at Mobile World Congress earlier this year and today, the app is finally live.
BBM Protected, as the name suggests brings super secure IMs to the table. It is the first offering from the Canadian company in the eBBM suite of apps. BBM Protected brings BBM for users who want more security and compliance. It offers enterprise users a lot more security than any other messaging service.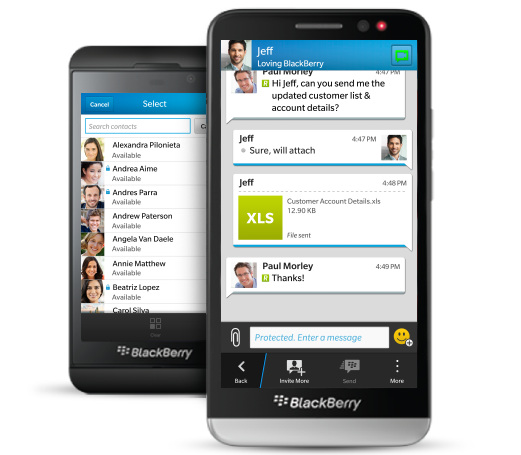 With BBM Protected, employees from a company can converse with employees at other companies without any federations and without the need to be on the same BES server. BBM Protected uses  FIPS 140-2 validated cryptographic library for added security. Moreover, every chat will have its own encrypted key. BBM Protected users will need to enter a secret passphrase between them to start a chat.
BBM Protected is available for BlackBerry 6.0 and above. BlackBerry 10 users can enjoy the secure service in Regulated mode. BlackBerry 10 will get a native version using BlackBerry Balance along with iOS and Android versions later this year.