Earlier this month, Research in Motion the makers of BlackBerry smartphones integrated a new feature in its popular BlackBerry Messenger or BBM called the BBM Voice.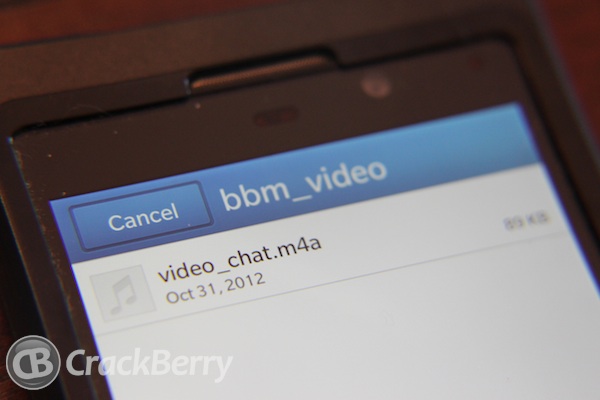 The BBM Voice is integrated into BBM itself and lets users of the messenger to make free calls over Wi-Fi to other BBM users for free.

And now it seems that the Canadian giant is planning to bring in Video calls for its BBM users with the new BlackBerry 10 OS. An update was rolled out to the BlackBerry 10 Dev Alpha devices earlier today which interestingly housed a folder called bbm_video.
 
This folder went on to contain a file called the video_chat.m4a. According to CB, this .m4a file is a ringtone which will go on play when another BBM users makes a video call to you and it is the same ringtone that plays during the PlayBook video chat.
 
For now, that is all we have regarding the BBM Video and we are really exciting to see as to how the service will work. And if the service is really integrated well, it could give Apple's FaceTime a run for its money.