About a month to go for the BlackBerry 10 OS to launch and go official and leaks related to the probable features that the OS could arrive with are on the rise.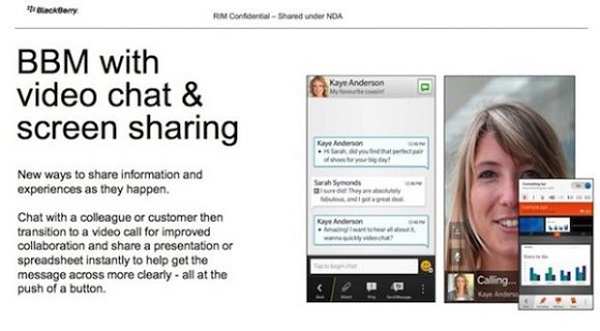 Almost a month back, Research in Motion rolled out an update to the BlackBerry Dev Alpha devices which had a .m4a file named titled which indicated that RIM could possibly bring Video calls to BlackBerry 10 users.
And today a couple of 'Confidential' internal slides leaked over the CrackBerry forum and have already been taken down which indicates that the service is indeed coming with the BlackBerry 10 OS.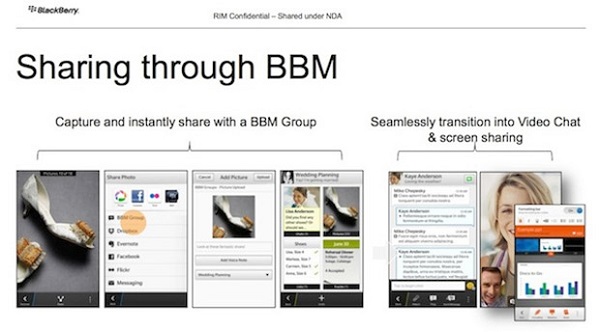 It also seems that the BBM Video service will also have the ability to screen share during the video calls that users are on.
 
RIM introduced the BBM Voice service back in November which was liked by all the BBM users allowing them to make free voice calls to other BBM users over

Wi

-Fi for free.