According to sources RIM has laid out their plans for their upcoming BBX platform. There are going to be a number devices that RIM will launch with the new platform.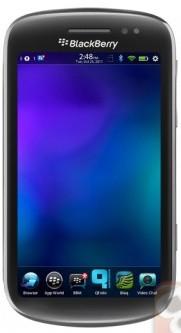 The list of devices that have be revealed include the Previously leaked London (Colt), Lisbon, Milan, Nevada and Black Forest.
BlackBerry London which was leaked last month and formerly known as Colt should be the first BBX phone that is expected to be announced in 2012 featuring the BBX operating system and a full touchscreen display. The handset might be launching somewhere in the
BlackBerry Milan is said to launch by March-end and might be hitting AT&T/Rogers. Internally the codename for London is R072 and Milan is R071, so it could be the same device going to different carriers. There isn't any info about the BlackBerry Lisbon as of yet. The BlackBerry Nevada is rumoured to be a full QWERTY BBX phone with a form factor similar to the BlackBerry Bold 9900. The Nevada is said to launch by 2012 end.
The Black Forest is said to be a 10 inch PlayBook. RIM was said to be working on a 10 inch version of the original PlayBook, but now it seems it might launch with the new BBX platform.
So, is BBX going to change the face of BlackBerry devices as we know it?