News Apps for your Nokia Symbian handset
It's so easy to gather news on our smartphones these days as there are loads of apps available that keep you informed about the latest happenings around the world.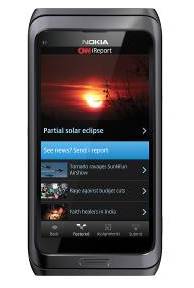 So here are some News apps for your Nokia Symbian devices.
NewsHunt
NewsHunt is a revolutionary product from Eterno Infotech which allows Mobile users to read the news paper of their choice on the go. Thanks to NewsHunt, now you can read many leading Indian newspapers on your mobile handset. All the popular GPRS enabled handsets and all the operator's GPRS plans support viewing of the News Papers. Enjoy reading!!
Languages supported from India are Hindi , Marathi , Punjabi , Gujarati , Bengali , Telugu , Kannada , Malayalam and Tamil.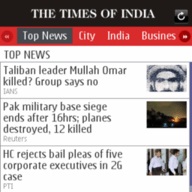 The Times of India touch app provides an attractive yet intuitive user experience covering all requirements of avid news readers across ages and geographies. The application is a one-stop solution for readers to catch up with the latest and unrivalled coverage of national and international news, business, politics, sports, entertainment, lifestyle, health, science and technology. The app allows users to change the font-size for easy reading and share articles via Facebook, Twitter, SMS or email.
CNN App for Symbian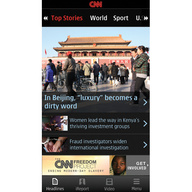 See what happens when storytelling meets the newest technology with the new CNN App for Nokia smartphones – a smarter, sleeker way to experience a world of news and insights. Immerse yourself in the latest top stories, business, world sports, entertainment, technology and more. Watch live breaking news video, share news & insights, and submit your own story to the world with iReport.
Headlines Today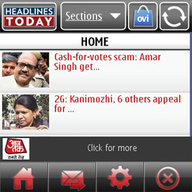 Headlines Today – Indias Leading News Channel that gets you the Latest News Headlines, Breaking News from India, World, Sports, Entertainment and Bollywood. This is the official app from the News channel.
NDTV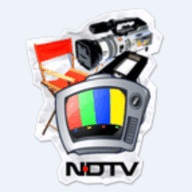 If you want one of best Indian news channel on your smartphone then here it is. The official app from India's top News channel.