5 Best Photo Editing Apps for Android
Snapping photos with your smartphone and sharing them on social media is a great trend nowadays until you know you can edit your photos that grab the attention and make it look more appealing. No matter where you go, you always take selfies or pictures from your smartphone and before you share it on your social media account, make sure to check out our picks of 5 best photo editing apps for Android that will give your photos an extra life.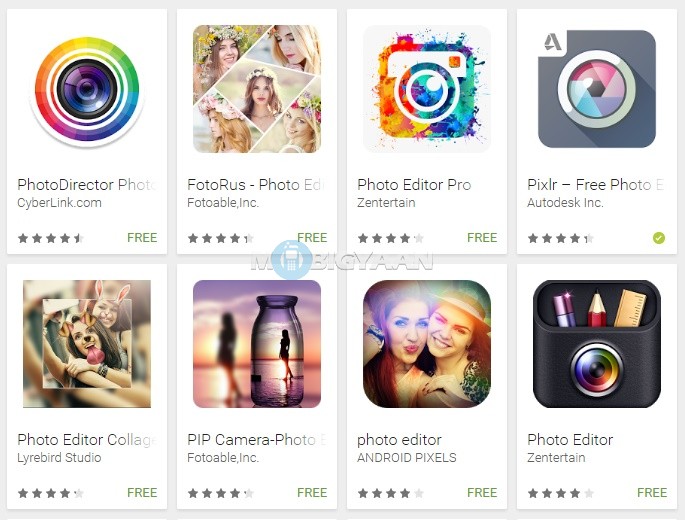 5 Best Photo Editing Apps for Android
Not all smartphone cameras are same, everyone wants to tweak their photos captured from the camera. You may find many photo editing apps over Google Play store if you search, but, the below list is what I find the best. Do note that these are just smartphone applications that do light editing, not professional editing like you see it on a computer with Photoshop or Lightroom. Here they are the 5 best photo editing apps for Android.
1) Pixlr
Pixlr by Autodesk is a free photo editing application for Android and iOS. With numerous tools and effects to choose from, this could be your next photo-editing app that will help you with tons of features. Apart from just adjusting the contrast, saturation levels, and colors, it can create objects like doodle and stickers. There are over 2 million combinations of free effects, overlays, and filters.
Moreover, it is used to create collages. Or you can just add a text on the image. It also has the Autofix option that balances the color. It uses layered photos as well to mix them together for a unique photo with Double Exposure. You also have the option to stylize the picture to look like a pencil drawing, ink sketch, or a poster. Pixlr will make sure you won't run out of the effects and filters.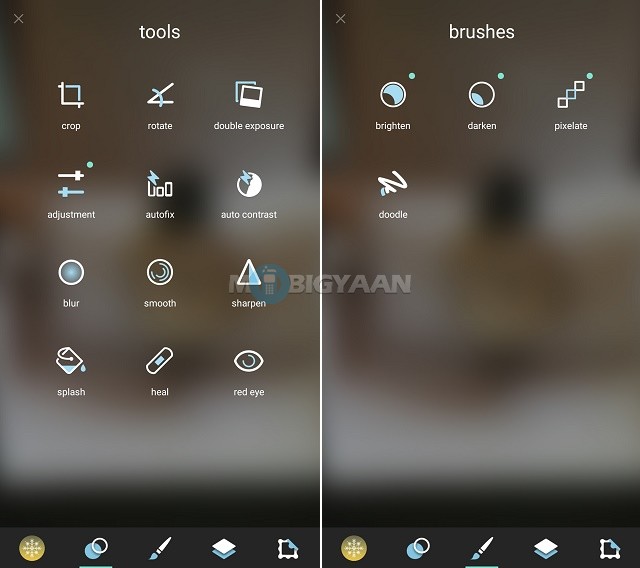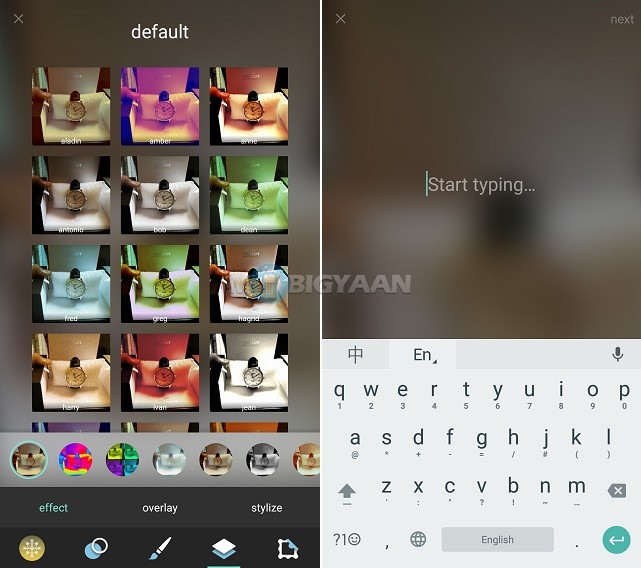 2) Photo Grid – Photo Collage Maker
Photo Grid is more of a collage oriented app, but it can do much rather than just creating collages. One of the widely used apps on Google Play store. I often use it on my phone for Instagram. This Photo collage editor can let you combine ordinary pics into worth-share photo collages with perfect design layout for Instagram. It also supports fascinating categorized filters, stickers, and text for your photo. It has dozens of dynamic stickers like Pokemon, Cat ears, Rainbow mouth, Night Club, etc.
Features of Photo Grid
Grid
Photo Editor
Scrapbook
Video Slides
Template
FilmStrip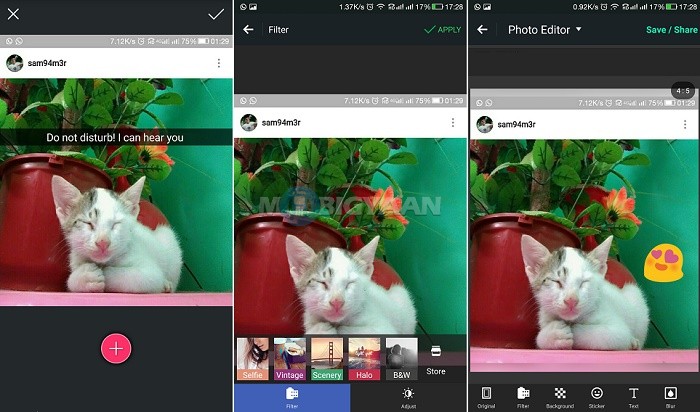 3) Snapseed
One of the lightest and among the best apps, I've ever used. Developed by Google, it features a number of tools and filters. Healing, Brush, Structure, HDR, Perspective, and Crop, Rotate, Text, Lens Blur, Glamour Glow, and many other features are supported. If you want an hazzle-free app for editing photos, try Snapseed.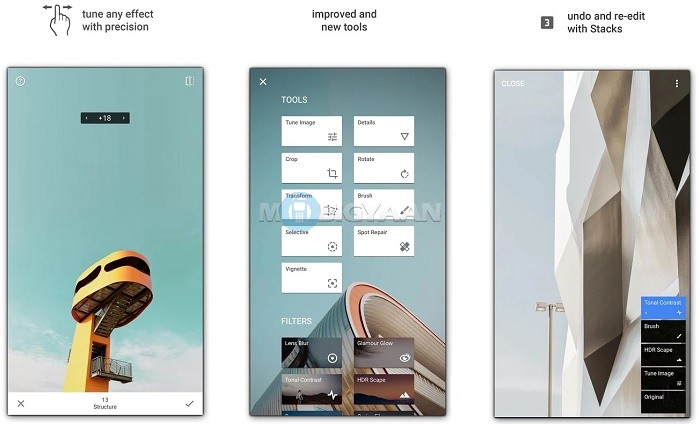 4) PicsArt Photo Studio
PicsArt is the popular photo editing app, in fact, this app is somewhat like an artists' social network that is primarily focused on following other artists and voting for the best work of others.
However, it is as powerful to create and edit images (yes, it has a built-in camera) with thousands of photo editing features – clipart packs, stickers, fonts, and collage templates.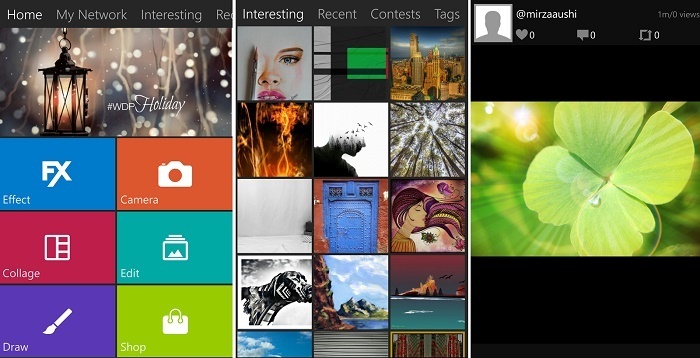 5) Instagram
Didn't expect Instagram on the list? Probably the widely used photo sharing app also has something that you might be missing. It has the best filters and effects so far than any other. Either you just want to add filters or a little bit more than that like adjusting brightness, contrast, saturation, color, highlights, shadows, Instagram app comes handy.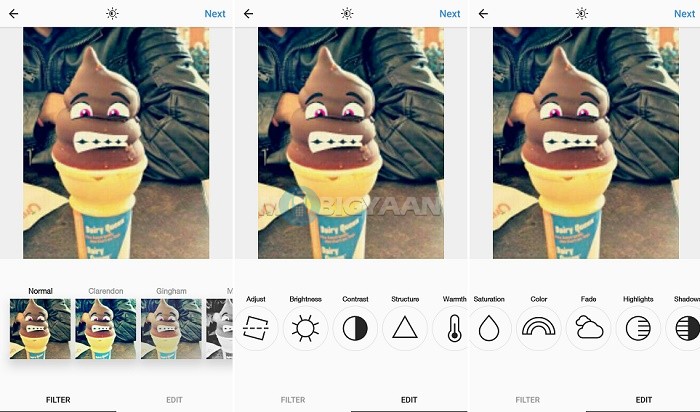 These are the best photo editing apps for Android I know and have used them on my phone. If you think you know any better apps I have missed here, feel free to drop them in the comments so that others can know, and me of course.