Photo collages are now mainstream, you can see it everywhere on Facebook and Instagram. Why not make a video out from the collage collection you have? Making a video collage can be fun and it can create great moments. Here's how to make a video collage on Android phones.
How to make a video collage on Android phones
VivaVideo is a free video editor app for Android that creates amazing videos, collages, and slideshows of your photos and videos. The app can also crop clips from your videos.
After you download and install, select Slideshow option as shown.
Pick the photos or collage you have in your gallery and add then in the timeline. These photos can be later on added and removed from the timeline.
Tap Done when you are done.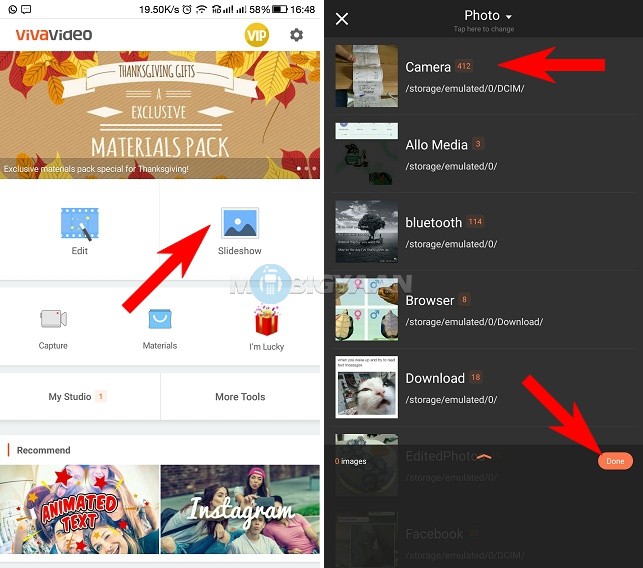 Now you have a bunch of options to select. First what you can do is add a background music you want in the video.
To do that, tap the Music icon and change the song to whatever you prefer. Keep in mind that the duration of the song won't be the actual length of the video. You can always trim the video length later on.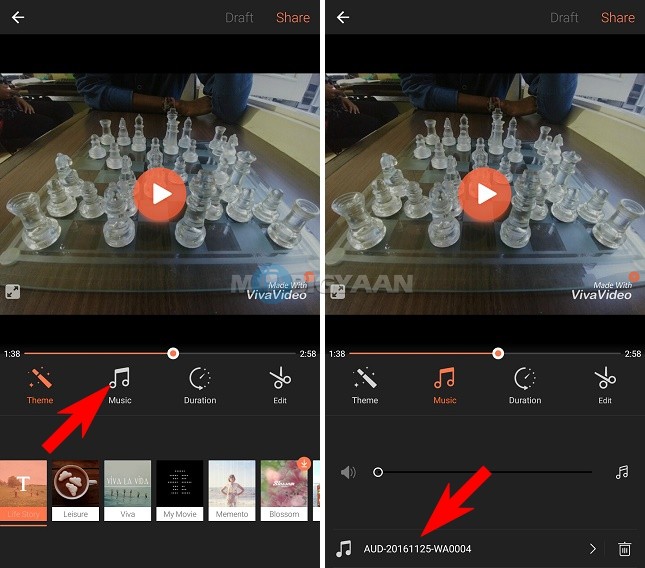 Now for the duration part, set the timer for how long each photo is displayed.
Tap the Duration, adjust the slider from 0.2 to 10 seconds.
The photos can be edited from the Edit menu. Tap the Edit and select the option you want. For instance, if you want to add text to the video, simply select text.
If you want to filter the photos using various photo filters, use the Filter option. There are more options like Stickers, Effects if you swipe.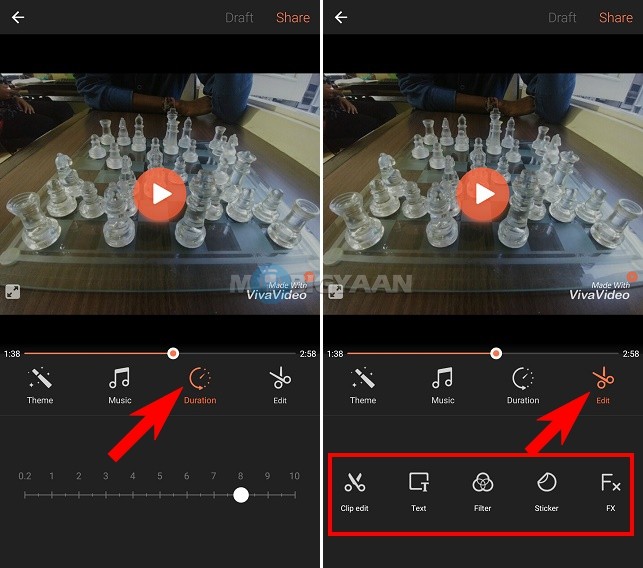 When you finish setting things up, export the video to your gallery.
You can directly share to any social network like Facebook or Instagram or WhatsApp or upload it to YouTube straight away.
If you want more photos and want to edit it later, save it in the drafts and continue from where you left.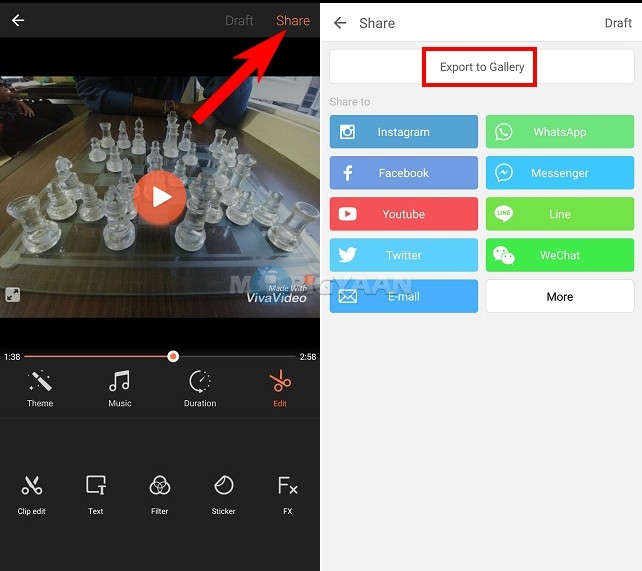 Share the guide if it has helped you. More guides are here at How-To Guides. If you have any doubts, fell free to drop your queries in the comments.