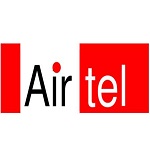 Bharti Airtel and Ericsson further strengthened their strategic partnership with a USD 1.3 billion network expansion contract. Airtel users will enjoy an enhanced voice quality and faster data access. The agreement will enable Airtel to put in place a converged network and expanded coverage in rural India. Ericsson will expand and upgrade Airtel's network in 15 of India's 22 telecom circles.
As part of this contract, Ericsson will supply its industry-leading portfolio of energy efficient 2G/2.5G radio base stations, circuit and packet core, microwave transmission and Intelligent Network. In addition, Ericsson will ensure that Bharti Airtel's core and transport network is 3G-ready in order to reduce time to market and enable the fast rollout of 3G services at a later date. The expansion covers introduction of some of the latest technologies within the wireless world which will bring better quality voice to end users, support more users in using one base station, enhanced data rates using Evolved EDGE technology and other new services.

"Our pioneering model of aligning with strategic partners who share our vision and bring in world-class experience and expertise to execute our plans has helped us focus on our customers and market place," says Sanjay Kapoor, CEO- India & South Asia, Bharti Airtel. "The extension of our fifteen years association with Ericsson is testimony to the strength of the relationship as well as the success of the model. We continue to be delighted with Ericsson's expertise in network expansion and transformation, helping us to reduce operating expenditures and enhance network quality. This way we can continue to provide a superior customer experience."

Hans Vestberg, President and CEO of Ericsson, says "Airtel is poised to spearhead the next telecom revolution in India and take the 2G experience to greater heights. In this partnership, we will set a new benchmark for the world in terms of network size and quality, types of services and end-user experience."
Ericsson is the largest telecom network supplier supplying, for example, mobile, wire line, DTH, device management and variety of services such as prepaid to Airtel.