BHIM app crosses 10 million downloads within 10 days of being launched
The BHIM app which was launched by the Indian Prime Minister Mr. Narendra Modi has now been downloaded over 10 million times within 10 days of being launched. The app was launched on 30th December 2016 in an attempt to push the country towards cashless society and simplify online payments.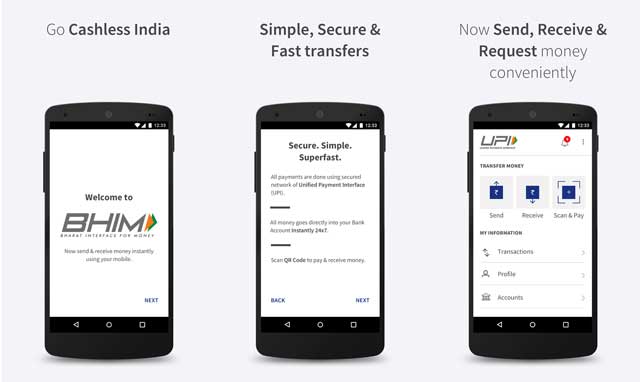 The news was shared by Prime Minister Mr. Narendra Modi on Twitter. He tweeted "Delighted to know that in a span of 10 days there have been over 10 million downloads of the BHIM App".

"BHIM App has made transactions faster & easier, thus making it popular among the youth. The App is also beneficial for traders. The BHIM App is a fine example of Make in India & how technology is being effectively used to end the menace of corruption & black money." Mr. Modi further added.
The BHIM app is named after Dr. Babasaheb Bhimrao Ambedkar and stands for Bharat Interface for Money. Besides being downloaded over 10 million times on Android within 10 days, the app has also seen over 2 million transactions across UPI (Unified Payment Interface) and USSD (Unstructured Supplementary Service Data) platforms.
It's needless to say that the app being just 2 MB in size and not requiring Internet connection helped it garner 10 million downloads and stay number 1 on Play Store in India. Currently the app only supports Hindi and English and is only available on Android, however, it will be availed in 10 more Indian languages and on other mobile platforms soon.
"With UPI 2.0 users will have an option to pay using Aadhaar Authentication & also pay utility bills on BHIM using the Bharat Bill Payments System (BBPS)." said National Payments Corporation of India (NPCI) in a statement. Currently the app has a limit of ₹10,000 per transaction and ₹20,000 per user per day, however, with the app being adopted at such a high rate, NPCI is considering increasing the limits of transactions.
By the way, have you downloaded the BHIM app already? No? Well, you can download it on your Android smartphone from the link given below. Oh, and yes, do share your experience with us.
Download Link: BHIM app for Android