We know almost every flagship smartphone launched these days comes in black or white variants. However we saw Samsung launching the Galaxy S III in blue and white variants, but then we saw a black version pop up last week on Samsung's Facebook page.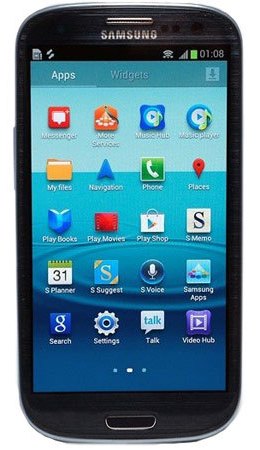 Well, we have some news if you are seeking the Galaxy S III in black. PocketNow apparently says that Samsung might be planning to release a black version of the Galaxy S III.

According to some information from a retailer's computer systems, there is an SKU for the black version. Another post on MobileFun's blog says that the black S III will be ready for shipping in 4-6weeks and will cost the same as the blue and white version.
While Samsung hasn't yet confirmed the launch of the black Galaxy S III, we can only hope and see renders of the black Galaxy S III. So would you be willing to go for the S III if it does arrive in a black variant?