With the BlackBerry 10 OS in the final development stage where RIM is working hard with the finishing touch, the Canadian giant has made it clear that the OS will support two resolutions.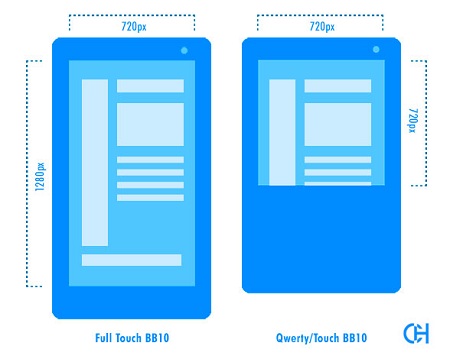 The Full touch devices and the QWERTY Keyboard ones will have a 16:9 and 1:1 ratio which is further explained after the break.

RIM is bringing out full touch

smartphones

L-Series which will have a display resolution fixed at 1280 x 720 which comes to an aspect ratio of 16:9 and the ones with a physical QWERTY keyboard running on BlackBerry 10 OS will arrive with a screen resolution of 720 x 720 pixels.
 
This has been clearly explained in the image above, thanks to UrbanGlowCam. This information was made official by Research In Motion which will help developers in developing apps further more and also have a clear idea about the display.

So are these display resolutions are good enough for RIM to gain place back in the market.