Samsung has officially launched the Galaxy Note 10.1 in the US, recently and we expect it to arrive in India (Pre-order is live) in this month. The Korean giant is trying everything to steal Apple iPad's market share. It has already launched a bunch of tablets with different sizes and specs and now with Note 10.1  Samsung is trying to hitting the right note (Pun intended)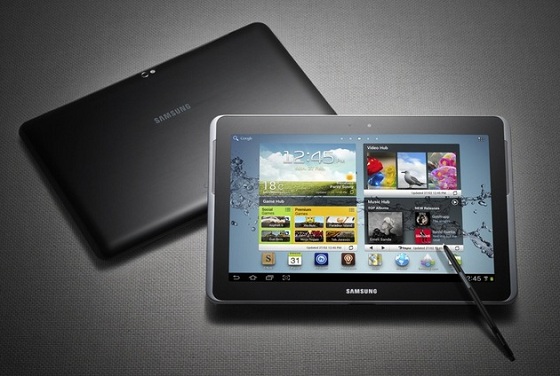 Note 10.1 is not just an another ICS Tablet, the S Pen makes it different along with some special features like split-screen. S-Pen is a pressure sensitive stylus called which allows users to draw, create content and also has dedicated apps to make use of it.
Though we have not tried it, but from what we have seen as yet, we feel that the normal consumer alongwith business users would find the Galaxy Note 10.1 appealing.

Use of S-Pen with Apps like S Note makes content creation much easier and is fun, not just for adults but for kids as well.
Another app called the Adobe Photoshop Touch has been included in the Note 10.1, using which users will be able to control the brush size, opacity using the S-Pen and the Note 10.1's pressure sensitive technology.
It's too early to decide the fate of Note 10.1 but we feel that the Galaxy Note 10.1 can be a game changer for Samsung's Tablet market if the company is able to target the right audience worldwide.