While most smartphone manufacturers are competing to provide bleeding edge specs to their devices, Blackberry seems to love the good old days and is releasing handsets of the past with overly outdated specs. Enter the Blackberry 9720.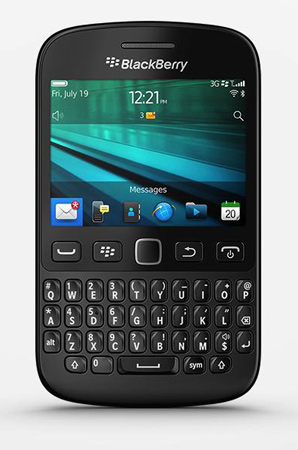 Blackberry, which is said to be in a critical situation, has announced the Blackberry 9720, which is a pure old-fashioned Blackberry device with the company's signature full QWERTY keyboard. The device has a small 2.8 inch display with 480 x 320 pixel resolution. The device is powered by a weak 800 MHz processor with just 512 MB of RAM.
The Blackberry 9720 has a dedicated BlackBerry Messenger button with BBM Voice besides 3G connectivity. The device has a 5 MP camera and a 1450 mAh battery, which is said to provide a 7 hour talk time. To further worsen the case, the smartphone runs on the Blackberry 7 OS. The company claims that the device is perfect for customers upgrading from a feature phone or entry-level Android or Windows Phone devices.
Specs of the Blackberry 9720:
2.8 inch display
480 x 320 pixels resolution
800 MHz processor
512 MB RAM
5 MP primary camera
Blackberry 7 OS
1450 mAh battery