BlackBerry Analytics Service 1.0 is now live
If you are a BlackBerry developer then we have some news for you. RIM has launched the BlackBerry Analytics Service 1.0, powered by webtrends.
It enables you to collect and analyze data on how your apps are being used. Reports that are generated can provide insight that can be used to understand how users are engaging your app, enhance user experience in order to drive more downloads, learn how to market your app more effectively, and be better able to detect issues as they arise rather than waiting for feedback. The service is available to any developer of Java-based apps for BlackBerry smartphones at no charge for up to 25,000,000 server calls per month.
The service provides more than 20 interactive reports that can supply useful insights about how your app is being used. Check out the events report that is generated by the service to give you an idea about the usage of a particular feature in your app.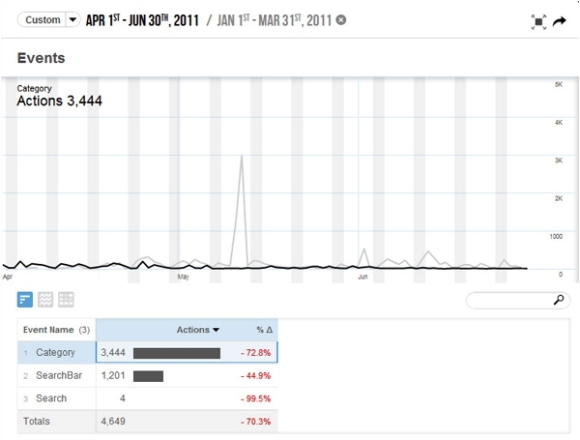 To get started with the BlackBerry Analytics Service register for the service over here. For more information visit here.