With Blackberry trying to make a comeback into the smartphone industry with the so called best Blackberry ever, the device has been spotted against the Nokia Lumia 925, which is the biggest Lumia device till now.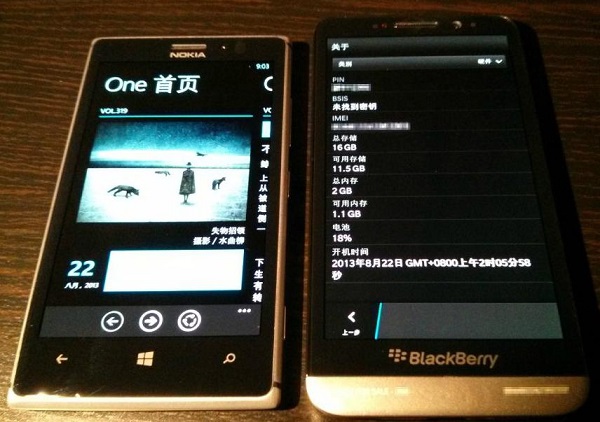 As seen in images of the Blackberry Aristo Z30 with the Nokia Lumia 925, the 5 inch Super AMOLED display is quite prominent. This being the first Blackberry device to touch the 5 inch mark looks very imposing on the Nokia Lumia 925 with the 4.7 inch display. While the device is said to be of the same size as the Samsung Galaxy S4, it is touted to have a better build quality and finish compared to Samsung's flagship.
The Blackberry Aristo Z30 is expected to sport a 2 GB RAM and a 2880 mAh battery. The device will run on the updated version of the Blackberry 10 OS. While it hasn't been confirmed, the device is expected to be launched in November with global release before the end of the year.