BlackBerry Bold 9790 and Curve 9380 arriving soon?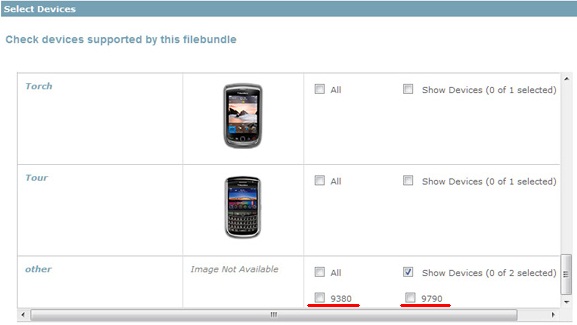 There have been rumours in the past about the BlackBerry Bold 9790 and the Curve 9380 and now it may soon be time when we would see both these devices up for launch as the handsets have been added in the BlackBerry AppWorld Developer Portal.
As far as we know the Bold 9790 is said to be much like the Bold 9900 but with a much slimmer built. It'll still have the 1.2GHz processor, QWERTY keyboard and NFC capabilities. Whereas the Curve 9380 would be a full-touchscreen experience, with 800MHz processor and will also have an NFC transceiver.
RIM should launch these handsets soon as the competition in the smartphone market is heating up and more advanced devices are arriving every day.