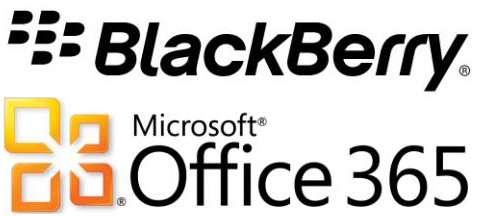 Research In Motion (RIM) today announced the BlackBerry Business Cloud Services for Microsoft Office 365 which is a new RIM-hosted online service for midsized businesses and enterprises that extends Microsoft Exchange Online to BlackBerry smartphones, and allows organizations to self-manage their BlackBerry deployments in the cloud.
Key features include:
Access to Microsoft Exchange Online email, calendar and organizer data from a BlackBerry smartphone

BlackBerry Balance technology, which presents a unified view of work and personal content on a BlackBerry smartphone while keeping the content separate and secure

A web-based console for IT administrators to provision, manage and secure BlackBerry smartphones from anywhere

Online access to employee self-service smartphone security functions, allowing users to reset a device password or remotely lock or wipe a device in the event of loss or theft 
Microsoft Office 365 customers can sign up for the BlackBerry Business Cloud Services beta over here. The cloud-based service is available for no additional charge in about 30 countries to Microsoft Office 365 Midsized Businesses and Enterprises plan subscribers and works with BlackBerry smartphones on business or consumer data plans.
 
More information is available over here.