BlackBerry has been ailing for a long time, but it might finally have found its white night in CEO John Chen. The company will focus more on software than hardware and will become more of a consumer brand rather than just a corporate brand, which is what its identity has currently become.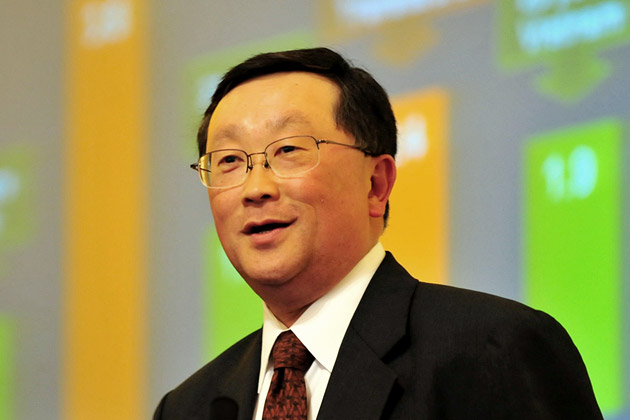 The most interesting anecdote from Chen during his interview with the New York times was,"I watched Steve Jobs on YouTube, when he came back to Apple – He got up and said, 'I don't have a new product, I'm insanely focused on my customer base.' That's me now."
In our opinion, Chen has actually started on the right path and if the company keeps focussing on this market, it is definitely looking towards a great future.
Not just that, Chen is also realistic about BlackBerry's future and is devising a plan for sustainability not some short term benefits, which was visible from his comment on Apple – "Apple has to sell 58 million phones to get, I'd guess, a 10 to 12 percent margin. If you're not first or second in phone sales, where do you get any margin? You could sell 30 million phones and lose money. I have to be realistic here."
When asked about BlackBerry's upcoming devices, Chen replied," I'll let the software determine what kind of device we make." This indicates that just like BBM, BlackBerry's software offerings in the future could land on devices from other companies. Chen himself has a wide experience of the software business, since he was the brains behind turning around a company called Sybase, which was then sold to SAP for $5.8 Billion.
All is not so glum for Blackberry now as it was a few months ago. The company has doubled its sales in UAE by putting great price cuts in place.