BlackBerry devices to get Wi-Fi Geolocation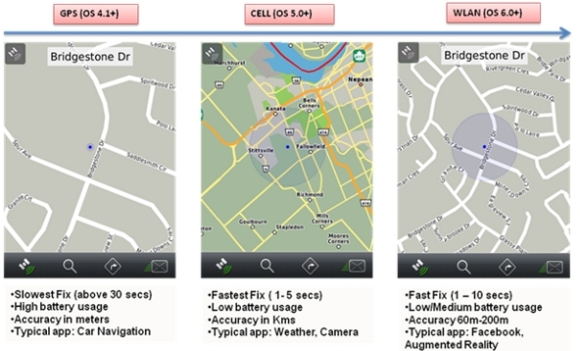 Wi-Fi Geolocation service for the BlackBerry is now out enabling users to get an accurate position of their location. This technology uses Wi-Fi access point data that's been collected anonymously by your BlackBerry smartphone to provide a quick and accurate location fix to location-aware applications globally.
RIM has been a bit too late to provide this technology as almost all the platforms including Android and Symbian offer GPS location through Wi-Fi, but better than never I guess. The Wi-Fi geolocation will be available to BlackBerry devices running OS 6 and above as the APIs support the technology. Do tell us about your experience if you manage to get the update.