Sony Ericsson's Xperia models getting Android 2.3.4 updates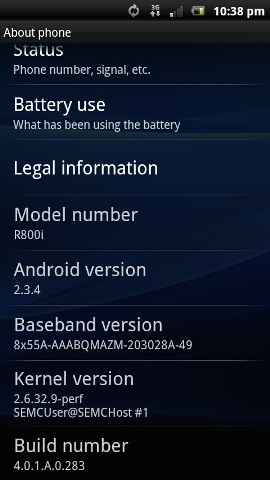 It was being said that Sony Ericsson's Xperia Handsets may be getting the Android 2.3.4 update by October, but there have been a few reports that users are getting the update now itself. Sony Ericsson Xperia Neo was the first handset to receive the update but now we're learning that the update is also available for the Xperia Play and Xperia Arc, still no confirmation about the update on the Xperia Pro though.
The update is feature-packed and includes Swype virtual keyboard, Sony Ericsson's 3D Panorama software, using which users can use their 2D cameras to take 3D pictures. This update is only available for Neo and Arc as of now and Play has not yet got it. You can also video chat with the latest Google Talk app directly from your mobile. All the models are now capable of taking screenshots easily. The  'Facebook inside Xperia' which binds Social networking with Android over these devices will also be present. Other small updates include automatic screen brightness, playlist control, and new power-up animations.