BlackBerry PlayBook OS 2.0 running on 43.7% PlayBooks
BlackBerry PlayBook owners were desperately waiting to upgrade their devices from OS 1.0 to 2.0 and that finally happened on the February 21st, when RIM finally released the upgrade to all the users OTA.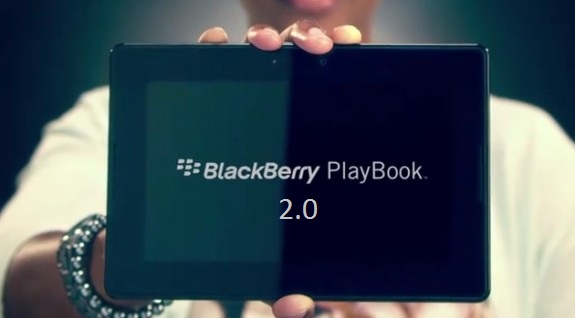 And now according to the stats published by Data Analytics Company, Chitika the recently released upgrade for BlackBerry PlayBook, the PlayBook OS 2.0 has reached about 43.7% users out of the all eligible ones.

Yes the percentage is high for it is just for the first week of from the date of release. Chitika says that this high rate is may be because of two reasons. One major reason can be that this upgrade brought in many key features like the native email client, improvements in contacts, calendar and many more features.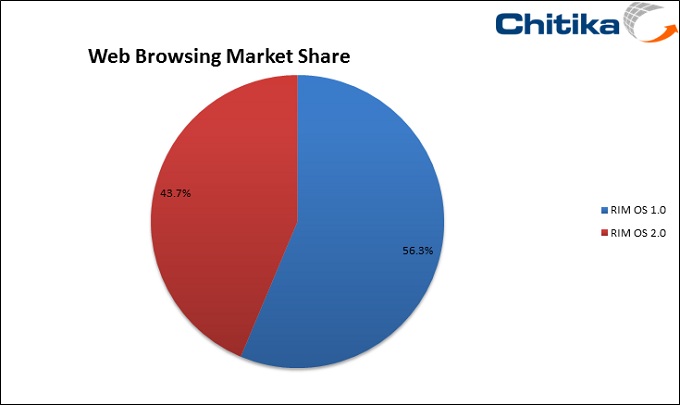 Another major improvement is the ability to run Android apps over the BlackBerry PlayBook which is surely going to increase the productivity of the PlayBook. Another reason for the high percentage of the update reaching the PlayBook could be the automatic download option due to which the PlayBook downloaded the device software upgrade automatically.

Chitika says that if the OS continues to grow at this rate then it would reach the 75% mark in the third week itself which is quite good. We hope that all the BlackBerry PlayBook owners have upgraded their devices and making most of their PlayBooks, FINALLY!