Less than a month ago, Canadian giant BlackBerry went on to launch its first BlackBerry 10 smartphone with a physical QWERTY keyboard called the BlackBerry Q10 for about Rs.45,000. And we recently received out review unit and here are some Hands-on images of the smartphone.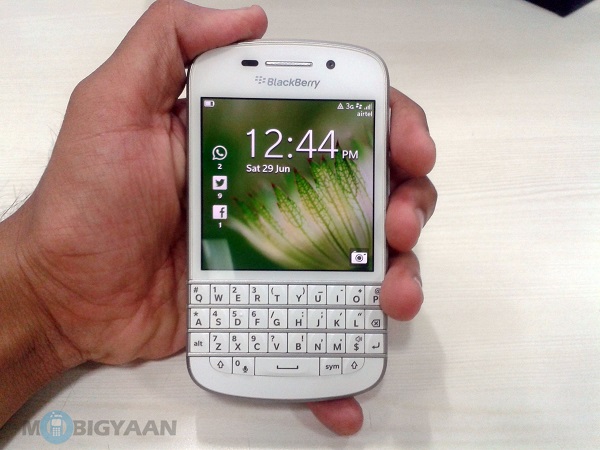 The BlackBerry Q10 which we received is the White version while I was praying hard for Black version as the latter looked much sexier than the White one but it is the former which catches the attention of people when you carry it out in the city.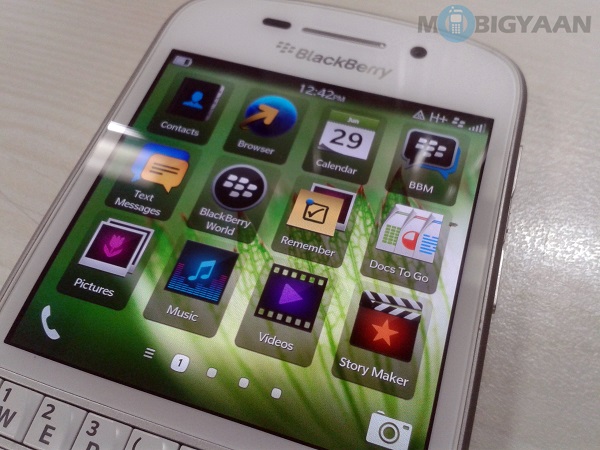 First is the 3.1 inch display of the BlackBerry Q10 which has a resolution of 720 x 720 pixels is stunning. The touch is responsive and there is never a lag. The viewing angels are brilliant compared to other smartphones in the market and viewing ability in sunlight is brilliant.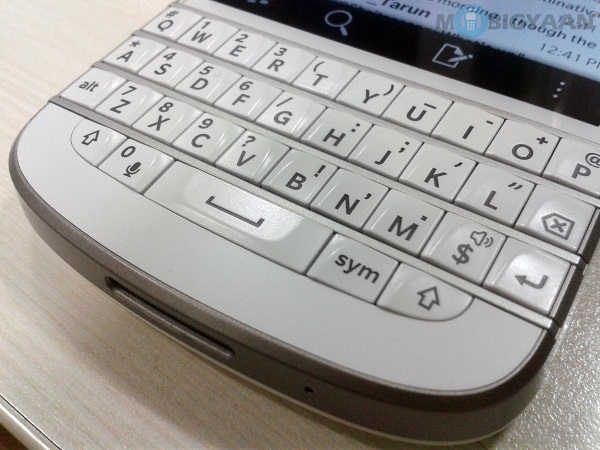 Next, the physical QWERTY keyboard is nicely planned and executed on the device. The typing experience is great and the metallic 'frets area great addition. The keys are not too hard and thus heavy users will never feel their fingers in pain.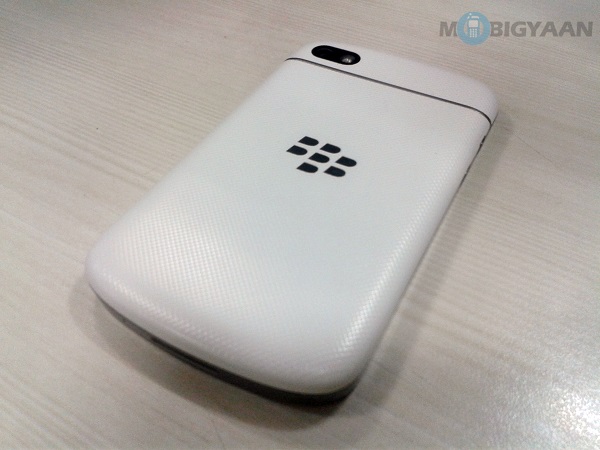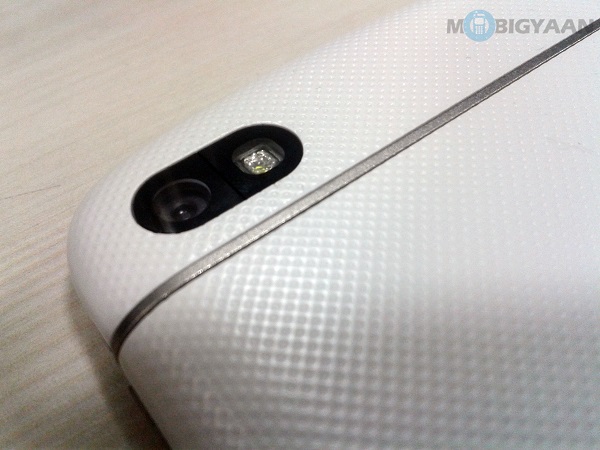 The back of the BlackBerry 10 houses the 8 MP camera with LED flash while the removable plastic cover carries the popular BlackBerry logo. We liked the dotted texture on the panel which gives the user a nice feel to hold the device and also helping in accidental slips.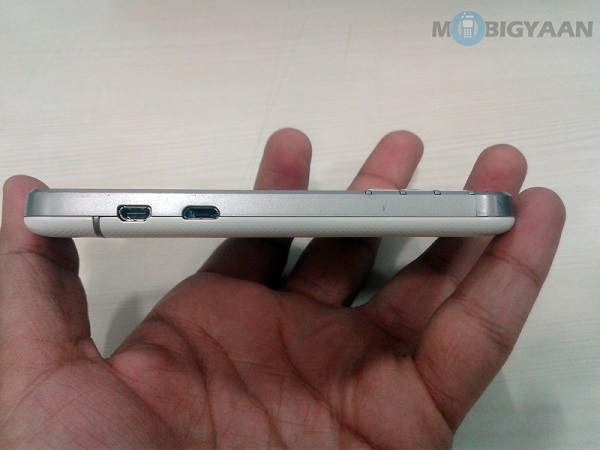 On the right we have the microUSB and the micro HDMI slots.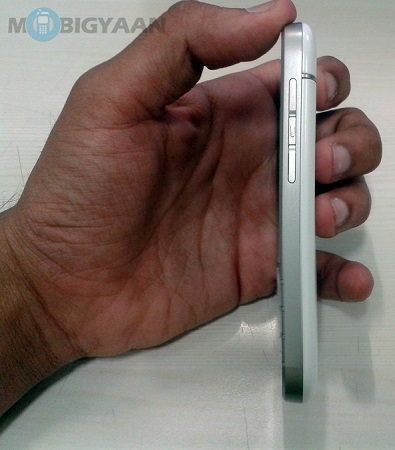 On the left users will be able to find the Volume rockers and the a third button which helps in pausing and resuming the songs without unlocking the screen.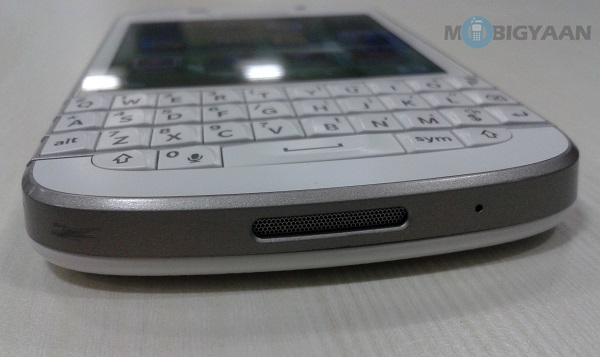 On the bottom we can find the speaker and the microphone.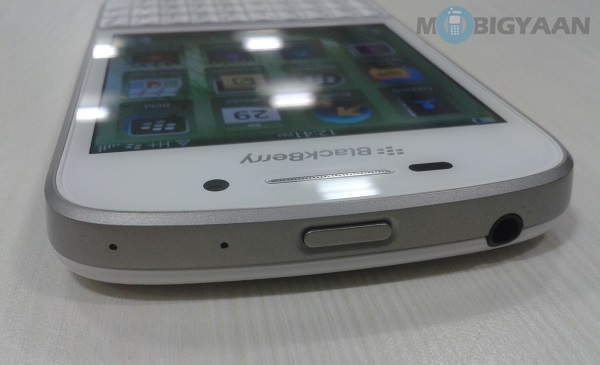 While on the top BlackBerry has placed the secondary microphone, 3.5mm audio jack and the Power/Lock button.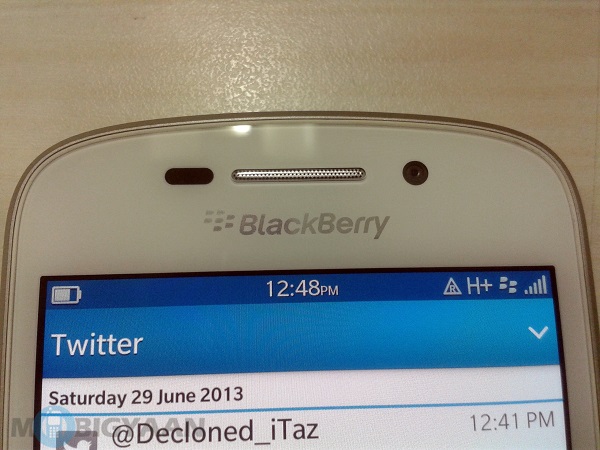 Above the display, we can find the front 2 MP facing camera and an array of sensors apart from the LED notification light.
We have had the device with us for a couple of days and going by the initial usage and first impressions, the BlackBerry Q10 is a great device going by the hardware but does it score well on the software department and does it justify the high price tag? Well, we will share it all in the review of the Q10 which will be up soon. Stay tuned!