With the increasing security concerns in India, MapmyIndia has now launched a new app which would help track people in real-time using mobile phones.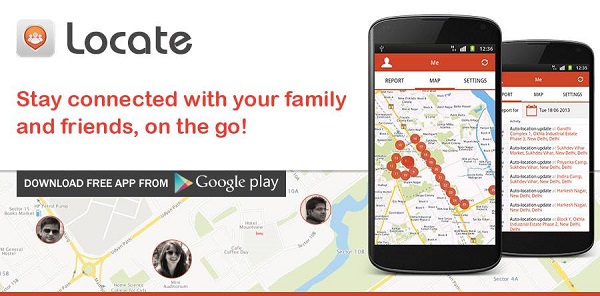 The newly launched MapmyIndia Locate app is helpful for users to identify the location and to stay connected with their friends, family and staff. The app is available on Android, with an option for non-Android users to visit the mobile website of MapmyIndia Locate through their phone's web browser.
The MapmyIndia Locate app allows you to add up-to three friends or family members to locate. You can track your location by default. The app gives detailed movement reporting besides showing the people you are locating on a real-time map. To identify the location Users can either manually check-in to places or the app automatically picks up location every 500 meters and shows it as auto-check in.
The tracking reports are available in the app but can also be accessed through a web/mobile web dashboard at http://locate.mapmyindia.com. The app uses GPS, Wi-Fi or Cell Tower Triangulation, whichever is available in that order to compute location.
Rakesh Verma, Managing Director MapmyIndia, said: "We are always anxious about our loved ones, such are the times we live in. There is speed, technology and more, but the safety of our friends and family always is a primary concern. MapmyIndia has been at the forefront of offering innovative and disruptive solutions. Leveraging GPS technology, our endeavour has been to improve the lives of Indians. 'Locate' is another such initiative that addresses the safety and security need of individuals and institutions. I feel that they would be immensely comforted knowing that their friends, family and staff are safe."