BlackBerry Q10 unveiled with QWERTY keyboard, 3.1-inch display & BlackBerry 10 OS
Alongside the launch of the new BlackBerry 10 OS and the official unveiling of the BlackBerry Z10 full touch smartphone, BlackBerry has also made the BlackBerry Q10 which will be the first BlackBerry 10 smartphone to arrive with a full QWERTY physical keyboard. The BlackBerry Q10 is the same smartphone which we have seen getting leaks previously and was rumored to launch as the BlackBerry X10.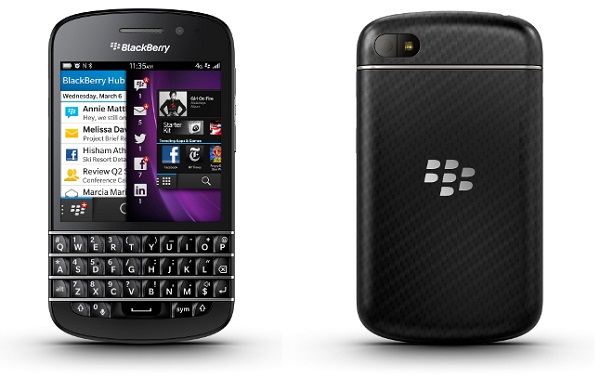 The BlackBerry Q10 is a touch-and-type smartphone wherein the AMOLED touchscreen measures 3.1-inches and is square in shape. The display resolution of the screen is fixed at 720 x 720 pixels, thus giving us a crisp pixel density of 330 PPI.

The BlackBerry Q10 smartphone is powered by a 1.5 GHz dual-core processor which is coupled with 2 GB of RAM like on the BlackBerry Z10 but other details on the specifications of the Q10 are a bit in the dark as BlackBerry has not shared much details on it as of yet. But we might see more details flowing in, in the coming few days.

A quick round up on the known specifications of the BlackBerry Q10:
3.1-inch AMOLED capacitive touchscreen

Display resolution of 720 x 720 pixels

Pixel density of 330PPI

1.5 GHz dual-core TI OMAP processor

2GB RAM

16 GB internal storage

Expandable to up to 32 gB

MicroUSB port, MicroHDMI port

LTE, Bluetooth, NFC, Wi-Fi, A-GPS
The BlackBerry Q10 will only be available worldwide sometime in April later this year only. So if you are one of those who has been waiting for the smartphone to launch and get your hands over it, you will have to wait for a bit longer. Check out more about the BlackBerry Q10 in the video below.